Absolut: The Vodka With Nothing To Hide
Media Type:

Film
Absolut employees get totally nude to prove how transparent the vodka brand's process is.
Credits
Executive Creative Director:
Anthony Austin
Associate Creative Director:
Pablo Gonzalez De La Pena
Creatives :
Doug Fridlund
,
Mikael Alcock
Business Lead:
Kate Roberts
Account Manager:
David White
Assistant Producer:
Sarah Finnigan-Walsh
Executive Producer:
Seth Wilson
More from Absolut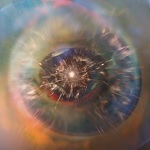 Absolut: One Night
10.0
Absolut: Equal Love
7.0
Absolut India: Journey
0.0
Latest News
Apr. 01, 2018
The campaign will run in print, on social media and the BMW website.
Mar. 28, 2018
The Marker was designed to aid Visual Effects Supervisors and/or production teams on-set to replace screen content.