Absolut: The Vodka With Nothing To Hide
Media Type:

Film
Absolut employees get totally nude to prove how transparent the vodka brand's process is.
Credits
Executive Creative Director:
Anthony Austin
Associate Creative Director:
Pablo Gonzalez De La Pena
Creatives :
Doug Fridlund
,
Mikael Alcock
Business Lead:
Kate Roberts
Account Manager:
David White
Assistant Producer:
Sarah Finnigan-Walsh
Executive Producer:
Seth Wilson
More from Absolut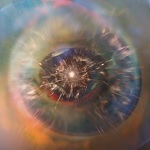 Absolut: One Night
10.0
Absolut: Equal Love
7.0
Absolut India: Journey
0.0
Latest News
Oct. 22, 2018
The campaign breaks Today and runs on Facebook and Instagram.
Oct. 22, 2018
For the past 5 years Elite Turkish Coffee, Israel's leading coffee brand, has sponsored the country's biggest cycling event: "Sovev Turki"