Ad of the Day | Equal Pay Day: Equal Pay Day 2019
Media Type:

Film
Real men are not scared of doing shitty jobs. And if they can do shitty jobs, then why can't they do everyday shitty household tasks? In its new campaign, Equal Pay Day showcases men and their work in a super quirky manner to encourage them to reduce the gender pay gap.
Credits
Creatives:
Yana Gestels
,
Zoé de Priester
Strategic Planner:
Dorien Mathijssen
DOP:
Grimm Vandekerckhove
Stunt Coordinator:
Marco Maes
Online:
Robin De Praetere
More from Equal Pay Day
Equal Pay Day: Close the gender pay gap, close the pension gap
8.0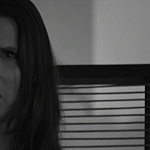 Equal Pay Day Europe: Amazon Eve
0.0
Latest News
Mar. 25, 2019
There are 10 executive judging sessions held around the world that will create the shortlist.
Mar. 25, 2019
"C'est Magnifique" premiers on TV March 24th and March 27th in cinemas.