Ad of the Day| Tiger Beer: Uncage
Media Type:

Film
We champion those who are unknown. Those with the potential to change the world. An unseen generation with a tiger inside. Find out more at UNCAGE.COM
Credits
Head of Production:
Holly Alexander
Director:
Dorian & Daniel
Cinematographer:
Khalid Motaseb
Production Designer:
Henry Boraros
More from Tiger Beer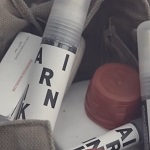 Tiger Beer: The Global Tiger Air-Ink™ Project
9.5
Latest News
Oct. 12, 2018
Each country-themed burst runs for two weeks, making eight weeks in total for the campaign
Oct. 11, 2018
As a response to Kanye West's 000000 passcode, international creative agency Acne and Swedish telco Telenor has created a randomizer for passcodes stronger than his.