Ad of the Day| Tiger Beer: Uncage
Media Type:

Film
We champion those who are unknown. Those with the potential to change the world. An unseen generation with a tiger inside. Find out more at UNCAGE.COM
Credits
Head of Production:
Holly Alexander
Director:
Dorian & Daniel
Cinematographer:
Khalid Motaseb
Production Designer:
Henry Boraros
More from Tiger Beer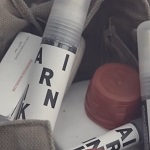 Tiger Beer: The Global Tiger Air-Ink™ Project
9.5
Latest News
Apr. 01, 2018
The campaign will run in print, on social media and the BMW website.
Mar. 28, 2018
The Marker was designed to aid Visual Effects Supervisors and/or production teams on-set to replace screen content.