Kerrygold USA: Made for This Moment
Media Type:

TV
An American boy, an Irish girl, and a thoughtful gesture that brings their worlds together. See how Kerrygold was made for this moment. Kerrygold butters and cheeses are made with milk from grass-fed cows for a taste that brings everyday moments to life. It makes even the simple things feel a little more special.
Credits
Art Director:
Elaine Kalvelage
Client Service Director:
Anna Bleers
Chief Innovation Officer:
Josh Ehart
Planning Director:
Shannon Smiley
Visual Effects:
Method Studios
Flame Artist:
Ryan WoodDesign
Mixing Engineer:
Connor Boyle
Voice Casting Director:
Mindy Version
Voice Talent:
Emily Taaffe
More from Kerrygold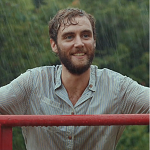 Kerrygold: Perfect day
10.0
Latest News
Dec. 09, 2019
A Visual Feast Edited by Lucky Post's Sai Selvarajan
Dec. 09, 2019
The downside of having good taste...