TD Ameritrade: Training Montage
Media Type:

Film
We'll bring the education, tools, and people you need to become an even better investor. You just imagine the sweet training montage.
Credits
Chief Creative Officer:
Harry Bee
Global Executive Creative Director:
Israel Garber
Executive Creative Director:
Peter Gosselin
Group Creative Director:
Jay Hunt
Creative Directors:
Kevin Kearse
,
Akos Papp
Copywriter:
Chandler Bullock
Art Director:
Allyn Scherr
Global Client Partner:
Casey Ritts
Account Directors:
Angela Li
,
Mimi Powell
Account Supervisors:
Michaela DeRosa
,
Stella Continanza
Account Executives:
Osama Hamed
,
Taylor Gibbs
Assistant Account Executive:
Chris Wright
President, Chief Strategy Officer:
Tim Maleeny
Co-Head of Strategic Planning:
Elaine Purcell
Strategy Director:
Jim Howell
Director of Communications Planning:
Beth Palmer
Senior Program Manager:
Lizz Leiser
Head of Production:
Cathy Pitegoff
Executive Broadcast Producer:
Arlene Steinwald
Junior Producer:
Victoria Lepham
Senior Talent Specialist:
Yvette Aponte
Business Affairs Manager:
Diane Wolfe
Executive Producer:
Jay Wakefield
Post Producer:
Andrew Cravotta
Senior Post Producer:
Luis Martin
/
The Mill
Colourist:
Mikey Rossiter
Latest News
Jan. 24, 2020
The powerful spot uses stunt performers and intricate photography to highlight the impact of using a mobile phone whilst driving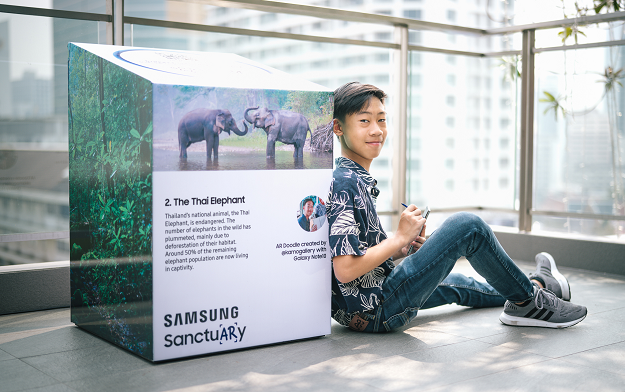 Jan. 24, 2020
The 'SanctuARy' uses the power of technology and social media to raise awareness about endangered animals in Thailand, inspiring people to take action.