Volkswagen: The No Show Room
Media Type:
Experiential
Somewhere in Sweden there is The No Show Room and there is a car that can be yours. It's hard to find and get to, but easy to drive from - the one who finds it wins a new Passat Alltrack which has 4MOTION all-wheel drive. It also has higher ground clearance, gives you high beam without dazzling, emergency brakes for obstacles on the road and can partially drive itself. Start of the competition: January 2. To compete, go to volkswagen.se/thenoshowroom The competition runs between January 2 and January 21. The participant pays all costs in connection with the competition. Any tax is paid by the winner.
Credits
Creative Lead:
Simon Higby
Art Director:
Anna Salonen
Copywriters:
Daga Simonsson
,
Per Sundin
,
Hans Malm
PR Director:
Susanne Johansson
Social Media / Content Manager:
Jonas Eriksson
Designers:
Martin Thor
,
Peter Danielsson
,
Mikael Norberg
,
Sebastian Reinbring
Digital Designer:
Mattias Nordenham
Interactive Producer:
Erik Hagström
Client Director:
Maja Björklén
Client Manager:
Linda Lonaeus
Agency Producer:
Jacob Fagerström
Editor:
Fredrik Åkerström
Colorist:
Nicke Jacobsson
Latest News
Jan. 24, 2020
The powerful spot uses stunt performers and intricate photography to highlight the impact of using a mobile phone whilst driving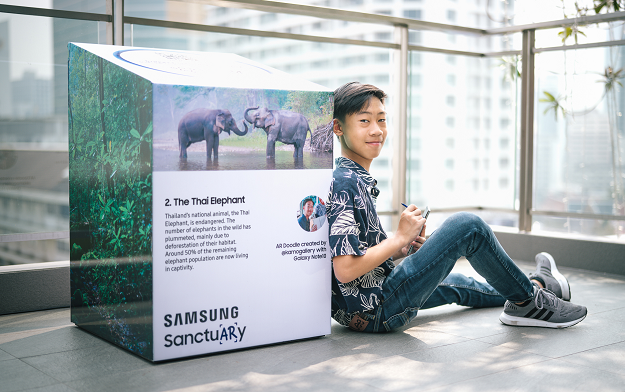 Jan. 24, 2020
The 'SanctuARy' uses the power of technology and social media to raise awareness about endangered animals in Thailand, inspiring people to take action.