WesBanco: Advice
Media Type:

TV
Serious money tips get a playful twist in a new campaign directed by kaboom's Dave Garcia for WesBanco via their agency of record, Brunner. Two spots, Let's Talk Credit Scores and Let's Talk Tomorrow, take a real-world gamified approach to get people thinking about healthy money management. The third commercial features people offering sage advice - a mix of heartwarming, funny and even poignant experiences shared.
Credits
Director, Creative Services:
Dan Magdich
Creative Director:
Kevin Corfield
Associate Creative Director/Art Director:
Karl Fritzman
Copywriter:
Caitlin Brunner
Associate Director, Video Production:
Emily DeShantz
Group Account Director:
Jen Pflug
Senior Account Manager:
Ashley Miller
Director/Editor:
Dave Garcia
EP/Owner:
Lauren Schwartz
Post Production Coordinator:
Delaney Harader
Music:
Boss Soundstripe Productions
More from WesBanco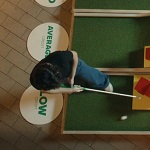 WesBanco: Credit
0.0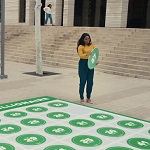 WesBanco: Tomorrow
0.0
Latest News
Sep. 30, 2023
KICKZ M3TA, the Metaverse joint venture that includes basketball and fashion retailer KICKZ, Jung von Matt NERD, and brandneo, is launching the "Mooncourt"
Sep. 29, 2023
Music collaboration, by bringing together diverse talents and perspectives, significantly elevates the effectiveness of an advertisement