Wonderful Halos: Fair
Media Type:

TV
Wonderful Halos, America's biggest and fastest-selling mandarin brand, kicks off its 2017–2018 season with a strong crop and the return of its "Good Choice, Kid™" campaign. With a new added focus on adults, the fully integrated campaign is designed to reach all ages, including "big kids" with two new commercials celebrating adults who are challenged to make good, healthy decisions in the face of temptation.
More from Wonderful Halos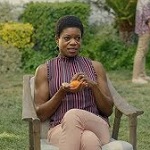 Wonderful Halos: Armageddon
10.0
Latest News
Sep. 21, 2020
Well known campaigns feature on the 2020 shortlist.
Aug. 13, 2020
The hero film breaks on television and online starting August 13