Wonderful Halos: Fair
Media Type:

TV
Wonderful Halos, America's biggest and fastest-selling mandarin brand, kicks off its 2017–2018 season with a strong crop and the return of its "Good Choice, Kid™" campaign. With a new added focus on adults, the fully integrated campaign is designed to reach all ages, including "big kids" with two new commercials celebrating adults who are challenged to make good, healthy decisions in the face of temptation.
More from Wonderful Halos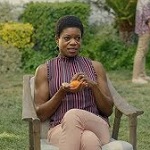 Wonderful Halos: Armageddon
10.0
Latest News
Jan. 28, 2020
This year marks the fifth consecutive Super Bowl appearance for Michelob ULTRA
Jan. 28, 2020
The Campaign breaks ahead of the Easter period on 27th January and will run across Instagram, Facebook, Snapchat and on posters.