no photo available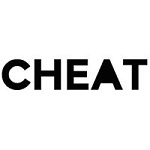 Cheat
Boutique colour grading and finishing in East London. Post production services for commercials, branded content, music promos, shorts and feature films.
Latest News
May. 20, 2019
With Monoprix and Rosapark, Waiting In Line Is Ancient History!
May. 20, 2019
the humorous social and digital first campaign features a series of tricky scenarios.