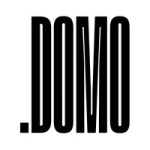 Domo
DOMO is a place where storytellers grow their creativity through enhanced collaboration.
DOMO's integrated production capabilities span the creative spectrum. Our multi-disciplinary toolkit is the modern solve for creative media production. Working at every step along the brand-to-culture journey, the DOMO community is subverting traditional paradigms by injecting diversity of thought and perspectives into the advertising landscape and broader cultural zeitgeist.
Latest News
Sep. 30, 2023
KICKZ M3TA, the Metaverse joint venture that includes basketball and fashion retailer KICKZ, Jung von Matt NERD, and brandneo, is launching the "Mooncourt"
Sep. 29, 2023
Music collaboration, by bringing together diverse talents and perspectives, significantly elevates the effectiveness of an advertisement