no photo available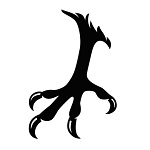 PRETTYBIRD
PRETTYBIRD is a creative think tank providing clients with distinct and visionary work across the ever-evolving entertainment and branding landscape.
Latest News
Feb. 18, 2020
Annie was previously Creative Director at Digitas UK.
Feb. 17, 2020
Serviceplan Campaign Munich has developed a fresh new market presence for R+V Versicherung featuring a powerful TV spot, print and online media.