no photo available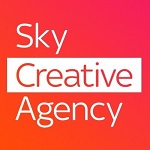 Sky Creative Agency
Sky's in-house advertising agency and the UK's largest in-house creative shop.
Latest News
Mar. 30, 2020
The TV campaign is supported by social and was filmed last year across the UK in both large cities and smaller towns
Mar. 30, 2020
Don't drink and drive print ads were launched in China during Chinese New Year.