no photo available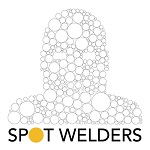 Spot Welders
Spot Welders provides premium creative editorial talent and strategic post production solutions across a broad spectrum of media including, branded content, film, TV, documentary and immersive 360/VR.
Latest News
Mar. 22, 2019
New fire kills campaign warns 'it only takes one accident' to start a fire
Mar. 20, 2019
Green Dawn takes place between the events of the first and second Division games.