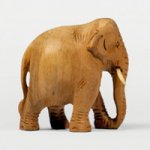 The Chase Creative Consultancy
We are not designers, or writers, or advertisers, or brand strategists but all of these and more. We are an ideas based creative consultancy based in the UK.
Latest News
Jul. 29, 2021
Each year New York Festivals recognizes global companies
Jul. 27, 2021
A Buzzman campaign; available on social media from July 27 to August 8.