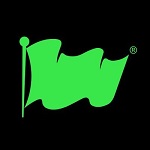 Green Flag
We understand that when your car breaks down, your world breaks down. We'll get you to where you want to be.
With over 40 years' experience, Green Flag provides customers with breakdown cover 24 hours a day, 365 days a year. Customers have access to a network of breakdown operators across the UK and mainland Europe (Euro Plus cover required).
Green Flag Motoring Assistance is underwritten by U K Insurance Limited, Registered office: The Wharf, Neville Street, Leeds LS1 4AZ. Registered in England and Wales No 1179980. U K Insurance Limited is authorised by the Prudential Regulation Authority and regulated by the Financial Conduct Authority and the Prudential Regulation Authority.
Green Flag and U K Insurance Limited are both part of Direct Line Insurance Group plc.
Latest News
Jan. 25, 2021
"Don't Hold Back", spreading joy and hope around the world
Jan. 25, 2021
The new identity moves away from the visual conventions of performance car advertising