no photo available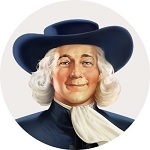 Quaker Oats
The Quaker Oats Company, known as Quaker, is an American food conglomerate based in Chicago. It has been owned by PepsiCo since 2001.
Latest News
Jan. 22, 2020
Bandai Namco Entertainment Europe and Biborg announce the release of Captain Tsubasa
Jan. 22, 2020
Awards ceremony takes place on February 25, 2020 at SVA Theater in NYC.