no photo available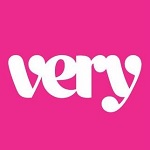 Very
Very is an online department store that's packed to the brim with everything to fulfill your shopping needs.
Latest News
Dec. 18, 2018
COMPULSORY collaborate with directing duo Dario & Dom to support educational film charity and the film-making process.
Dec. 17, 2018
The same message features on BBD Perfect Storm's Christmas card, which goes out to its clients and journalists.