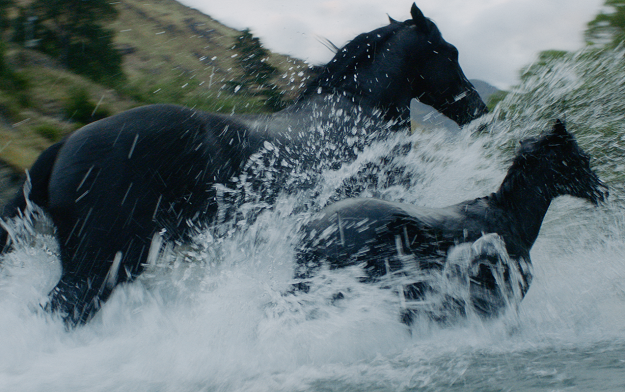 Ad of the Day | adam&eveDDB creates "Epic Journey" brand campaign for Lloyds Bank
May. 14, 2019
Lloyds Bank launches its latest brand campaign with an epic 60-second TV commercial featuring the familiar black horse. The campaign will be supported in VOD, OOH, DOOH and Cinema.
At a time when the generational divisions in Britain are greater than ever the campaign highlights the importance of inter-generational support by showing the iconic horse and a young foal embarking on an epic journey together.
Set to the soundtrack of 'Look After You' by Aron Wright, we see the two generations supporting each other on that journey; demonstrating Lloyds Bank's commitment to be by the side of every generation.
Catherine Kehoe, Managing Director for Group Brands & Marketing at Lloyds Banking Group said:
"This is the latest chapter in the Lloyds Bank 'By Your Side' campaign. The new ad shows the importance of relationships between generations, and that we will always be by their side whatever challenges may arise".
Mat Goff at adam&eveDDB said:
"By your side", is a campaign that has consistently allowed us to demonstrate Lloyds Bank's commitment to supporting customers of every kind in modern Britain. At a time where different generations need each other more than ever, this next chapter is a powerful and emotive illustration of Lloyds Bank's commitment to be by the side of them all."
Related News
Jul. 12, 2019
The ad breaks on TV on July 14, supported by radio and out-of-home activity.
Jul. 02, 2019
The campaign highlights that the app allows AA members to report a breakdown at the touch of a button
Jul. 02, 2019
The Live Curious campaign is a 360 integrated campaign that includes six brand films.
Latest News
Aug. 23, 2019
Droga5 London won GoCompare's advertising account in March this year
Aug. 22, 2019
Blue State will work with the charity on a "Child Sponsorship 2020 Development programme" project