Ad of the Day | Romance's Holiday Spot for Uber Eats and Coca-Cola European Partners Celebrates the Night Watchman
Dec. 07, 2018
Created by Parisian agency Romance for the Coca-Cola European Partners and Uber Eats application partnership, the operation "When Christmas Feels Like Home" speaks to everyone who has to work Christmas eve and won't get the chance to sit in on family dinner. Thanks to this innovative experience, doctors, midwives, nightwatch men and women, hotel staff and firefighters – the thousands who work the 24th - can get Christmas dinner, prepared by their loved ones, delivered free, directly to their place of work, all thanks to Uber Eats.
This unique operation will be unveiled December 7 with a film directed by Julien Guetta featuring a nightwatchman, preparing for an extraordinary evening at work on Christmas eve. The spot run on social networks, along with an in-app promotion and assorted digital content.
Grégoire Sénéchal, Digital e-Commerce & Innovation Senior Manager, Coca-Cola European Partners France, says:
"This exceptional service « When Christmas Feel Likes Home » bears all of the brand's values when it comes to gathering people together, particularly for celebrations. It allows us to activate a new channel of strategic product distribution, notably for young adults and urban families. This campaign is part of a long-term partnership with Uber Eats, both marketing and commercial. The objective of this alliance is to improve visibility, online distribution and the consumer attention rate for all of our products on the platform throughout the year."
Mathieu Maure, Head of Marketing, Uber Eats France, says:
"We're thrilled to be able to propose this type of unique experience in partnership with Coca-Cola, thanks to their technology. Through this exclusive operation, we wanted to honor the French people who have to work Christmas Eve so they can celebrate those magical moments, in their own way."
Christophe Lichtenstein et Alexandre Hervé, co-founders of Romance, explains:
"We intervene very early in our clients' business challenges, which allows us to think of new services and products more and more often. These new perspectives are especially exciting when they concern brands as powerful and sexy as Coca-Cola and Uber Eats."
Related News
Feb. 19, 2019
To create this TV commercial, DDB has been inspired by the idea to become a hero in a collapsed world.
Oct. 26, 2018
Three types of sore losers in three sketches produced by film director Emma Luchini and creative director Mélanie Pennec
Oct. 08, 2018
The work runs across TV, radio, OOH and online, and will run for seven weeks across the UK and the Republic of Ireland
Latest News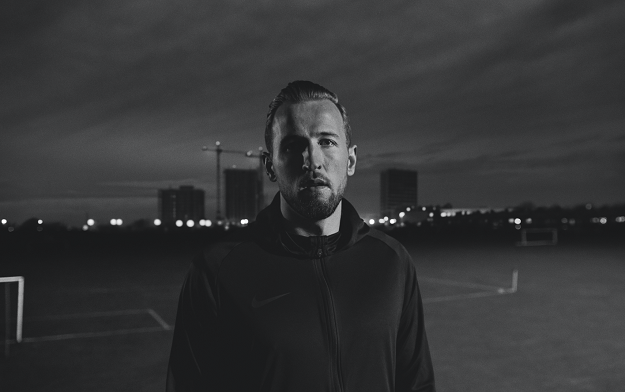 Feb. 22, 2019
Brothers & Sisters launch motivational campaign with world-renowned Tottenham striker & England Captain
Feb. 22, 2019
Designed by Yo Shimada. Crafted by you...