barrettSF and HotelTonight Talk Value of Travel From Your Home's Point of View
Aug. 12, 2021
Advertising agency barrettSF is launching its first social and digital campaign for HotelTonight, a mobile hotel accommodation provider that offers the best last minute deals at amazing hotels. It is owned by Airbnb and accessible through a website and mobile app.
barrettSF won the project through a pitch held in March. The work will run on Facebook.
As the world started thinking about returning to travel in 2021, travel brands returned to spending — competing for share of mind in the post-COVID landscape. With so many unknowns, trips that required planning and advance booking continued to pose challenges for travelers. But HotelTonight is built for spontaneous, near-term travel with a younger audience that favors mobile, putting HotelTonight in a unique position to win share in the recovery. To succeed, HotelTonight needed to keep the brand top-of-mind as customers developed new travel habits.
The campaign was designed to lean into HotelTonight's core benefit—spontaneous travel—to show pent-up travelers how the tool is perfect for people who need a little break from their home.
So, barrettSF let the domiciles do the talking. In "Your House Could Use a Break From You, Too" videos, the homes themselves make pleas to their dwellers to get out and do something—anything!—now that the yearlong quarantine has ended. Each is shot from the front of the building, and windows and doors open and shut in time to the voiceovers and look like faces as they "speak" to their inhabitants.
The idea was to turn the tables on HotelTonight's consumers.
Creative Director Aryan Aminzadeh stated:
"We reminded them that while they may be tired of being stuck at home, they have no idea what their homes have been through."
Related News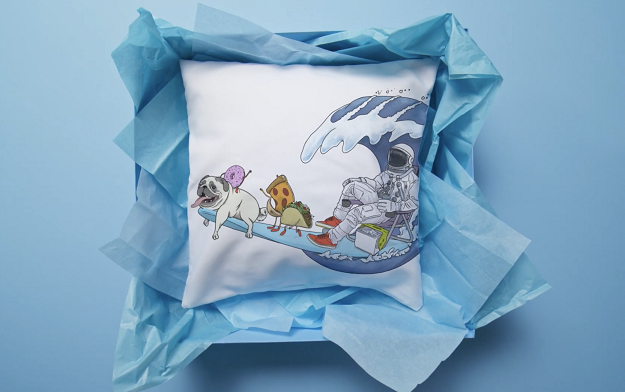 Oct. 18, 2021
The video portion of "Gift the Very Thing" launched October 11
Oct. 18, 2021
The campaign will break with digital and social on October 18
Oct. 13, 2021
We humans are resilient...
Latest News
Oct. 27, 2021
Ex CEO of Dentsu Aegis Network
Oct. 26, 2021
Nation's Urologists Warns Of The Effects Of COVID On The Penis