Five by Five Expands With Trio of Senior Hires
Feb. 10, 2023
Creative and innovation agency, Five By Five, has continued its expansion with the recruitment of three senior hires across their creative and production departments.
Laurence Quinn has joined as a Creative Director following stints at Leo Burnett, AMV BBDO, adam&eveDDB, Quiet Storm and BBC, and Ade Britteon joins from VMLY&R as Design Director, expanding the agency's creative offering under the leadership of ECD David Prideaux. Chinasa Chukwu joins as a Senior Producer, having previously held roles at SOAS University and Weruzo.
Laurence Quinn is an award-winning creative, having picked up a D&AD Silver and two Cannes Lions while at Leo Burnett, before moving to AMV BBDO, JWT, and Saatchi & Saatchi. Since then, he has had stints working at adam&eveDDB and Quietstorm, as well as freelancing for the likes of the BBC, VMLY&R, Media.Monks and We Are Social. Throughout his career, Laurence has been a pioneer in his creativity, putting the first 100 year old model in Vogue for Harvey Nichols, and creating the first talking press ad. While at Saatchi & Saatchi, Laurence had Rory McElroy playing golf against a robot for the European Tour, and while at Quietstorm, his Haribo spot was voted the second best TV ad of the year by the public.
Ade Britteon has also had roles at Leo Burnett and adam&eveDDB, as well as VMLY&R, BBH and Leagas Delaney, and even co-founded his own, Them Design. He has also spent time in a number of design roles including Editorial Art Director at Getty Images. A recognised creative talent, Ade was approached by Central Saint Martins College to submit his artwork for their Design Showcase, and while working at Leo Burnett, Poster House Museum, NYC requested his work on McCafé 'Hands' for their permanent collection.
Chinasa Chukwu has freelanced in various parts of the creative industry, from fashion to publishing and art, as well as worked in a range of roles including curator, designer, brand manager, and creative consultant on a project-to-project basis. She also co-founded and was Creative Director of critical thought magazine Postscript, spearheading collaborations such as The Showroom for Prada Mode. Chinasa's career highlights include working as creative and cultural consultant on Bumble's '#MyLoveIsBlackLove' campaign, as well as curating and producing both the 'Weruzo presents 'Sisi'' exhibition at the Institute of Contemporary Art and "Collective Intimacy A Live Programme" at The Showroom.
David Prideaux, ECD at Five by Five, commented:
"Five by Five are creative problem solvers, so these guys are not only phenomenally talented but have the breadth of experience to tackle whatever comes down the pipe."
Annabel Mackie, Managing Director at Five by Five, commented:
"These extremely experienced and talented hires both reflect the successful year we have had acquiring new clients and growing existing partnerships, and also our ambition for the year ahead. Their ambition and values mirror that of the agency and we are delighted to have them onboard."
Laurence Quinn commented:
"What I have experienced so far at Five by Five is an agency with a strong breadth of talent in key areas and a real passion for strategic and creative ideas. I'm excited to help it grow and become a recognised name through great work and great pitch wins, as well as build on its current momentum and continue attracting the best talent to the agency."
Ade Britteon commented:
"I see this as a fantastic opportunity to launch and expand Five by Five's creative solutions offering from a foundational bedrock of digital production. I liked the appeal of joining a more agile and forward-thinking independent agency, and I was impressed by the breadth of in-house talent and pitch win rate, seeing a great chance to be a part of their creative growth strategy. I'm looking forward to winning new business, growing the design team, winning some awards, contributing to the agency culture, and learning some 'motion' skills along the way."
Chinasa Chukwu commented:
"What appealed to me about Five by Five was not only the opportunity to work with a variety of clients on bigger projects, but also the camaraderie I experienced during the interview process. My conversation with MD Annabel Mackie about her vision for the company, highlighting inclusivity, sustainability, and no 'egos', was the final selling point. I'm looking forward to taking projects from a question to a fully fledged creative campaign, thinking of new ways to partner with brands, and collaborating with team members from a range of industry backgrounds."
Related News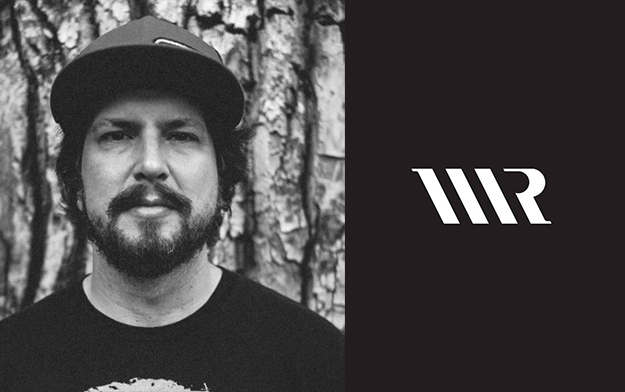 Jun. 02, 2023
Rowley is a digital creative leader with an extensive track record of bringing innovative interactive projects to life
Jun. 02, 2023
The post-production company has welcomed Heather Herbert-Skinner as creative director to head up the new design department
Jun. 01, 2023
Cameron is known for his adventure and automotive work that breaks convention through purposeful heart and style
Latest News
Jun. 02, 2023
Sioux & Cyranos is the Spanish agency of the year and Mamma Team is the Spanish production company of the year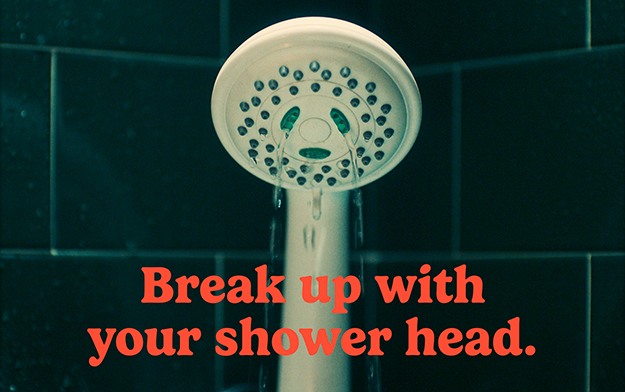 Jun. 02, 2023
British sex toy brand Love Not War is introducing "sustainable orgasms" in an influencer and social campaign by DUDE London