Halal Takes the Cliche Out of Car Advertising with Lynk & Co
Jun. 22, 2021
Amsterdam creative studio HALAL has created a new campaign called 'This is Not a Car' for disruptive mobility brand Lynk & Co. With this new campaign – shot by a female director and a female photographer – Lynk & Co and HALAL pose a question: When is a car not a car?
The campaign juxtaposes the claim that 'this is not a car' with what is clearly… a car. The idea is that viewers then ask themselves 'If it's not a car then what is it?' The execution then sets about giving as many different answers as possible – showing that Lynk & Co is about much more than just the handsome vehicle parked outside.
So, when is a car not a car? "When it's so much more", says Robin van der Kaa, Executive Creative Director at Lynk & Co
Lynk & Co is challenging the automotive industry by offering mobility 'on your terms' – a new way to own, use and share cars. Whether that's month-to-month membership, or buying one of its innovative vehicles outright – now nobody needs to let their car gather dust and take up space. It can be shared with friends, family, and neighbours with just a couple of taps. Just like a pizza. With Lynk & Co, there's no haggling over prices or negotiating for features; there's just one, standard, awesome configuration.
The campaign is launching across digital and social channels and is led by a hero film which is conceived and produced by HALAL and directed by Caroline Koning, known for her recent Nike 'New Girl' and other work for Loewe and Wrangler.
The film, which was conceived to be easily cut down into multiple, short digital and social ads, features a series of vignettes and takes an 'anti-car ad' approach to styling, casting and narrative, showing the 01 in ordinary situations, with life being lived naturally both in it and around it.
One tongue-in-cheek scene even pokes fun at the traditional auto disclaimer, by reminding viewers that they will actually receive the car shown in the ad. It subtly undermines the deeply embedded idea of car ownership, presenting it as a hassle, and instead offering a new way of accessing, using and sharing a car.
Robin van der Kaa, Executive Creative Director at Lynk & Co:
"With this campaign, we challenged ourselves with a question: When is a car not a car? Our idea and concept are radically different from how things have been done before in the automotive industry, so it made total sense to create a campaign that's modern and true to real life. In other words, the antithesis of traditional car advertising. We're happy to have been able to work with some incredible creatives to bring the campaign to life, and we're so excited to share our vision for the future of mobility with the world."
Roel Oude Nijhuis, managing partner, HALAL:
"Lynk & Co and HALAL have a unique partnership. We challenge the traditional roles between client, agency and production company, and are always on the lookout for new and interesting ways to bring the brand to life. We are proud of championing female talent in automotive advertising for instance. We have solely worked with female directors and female photographers so far on the campaigns and content in a traditionally male-dominated sector of advertising."
Caroline Koning, creative and director, HALAL:
"I really appreciate brands who are going a step further, and undertake simple but effective approaches in order for all of us to own less, and share more."
The stills take that a step further with a very authentic and spontaneous style that brings the viewer closer to the Lynk & Co community – photographed by Karen Rosetzsky, also with HALAL.
Lynk & Co is currently available in Germany, France, the Netherlands, Sweden, Spain, Italy and Belgium.
Related News
Jan. 14, 2022
New campaign by creative agency The Family Amsterdam
Dec. 16, 2021
Tati Vereecken-Suwarganda takes on the managing director's role - coming from the visual and performing arts
Oct. 31, 2018
Campaign includes an online documentary and a radio campaign, as well as online bannering.
Latest News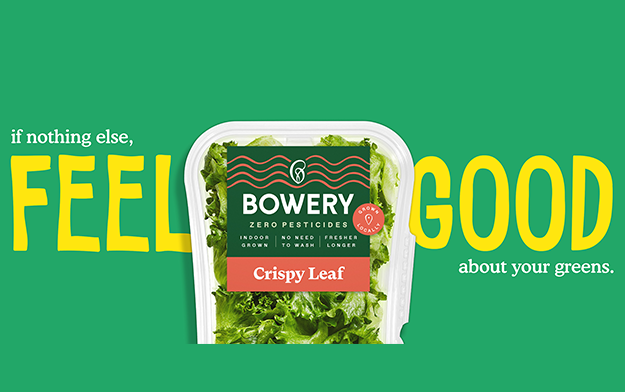 Jan. 25, 2022
A marketing campaign is inspiring everyone to eat and feel their best
Jan. 24, 2022
Prom is the latest film in the global Alexa campaign from Droga5 London