KIA Brings Movement to a World where Technology is Keeping us Still
Dec. 07, 2022
To promote its range of electrified cars, Kia Motors is launching a pan-European campaign depicting a world where technology is keeping us stuck in one place.

Together with celebrated film director Dante Ariola, cinematographer Kasper Tuxen, MJZ, Tony Petersen Films, and Innocean Berlin, the Korean car maker shines a light on the effects of today's technology, and establishes a stark contrast with the tech features available across the Kia electrified range.
Describing the rationale behind the "Technology that moves you" concept and the iconic visual style of the campaign,Gabriel Mattar, European CCO of Innocean Worldwide, said:
"Technology is great and it makes our lives so much easier. It gets us closer to the ones we love, it lets us work from anywhere, it opens new worlds. But in many cases, by making our lives more comfortable, it also ends up holding us back, keeping us still, indoors, almost "frozen in time". With this campaign, we wanted to show the other side of tech, which is all about movement, about taking us places and living a more interesting life. That is the kind of technology that Kia offers by default."
David Hilbert, Marketing Director of Kia Europe added:
"This campaign reflects our commitment towards innovation and electrification to become a sustainable mobility brand. It perfectly embodies Kia's brand vision, which is to enable inspiring and meaningful moments through movement - in this case, through our range of electrified cars."
The centerpiece of the campaign is the film "Still". Set to Hozier's track "Movement", the film shows a world frozen in time where people are on their phones and laptops in a café, playing with VR headsets, watching a movie at home, etc. All while weaving in the range of cars that can unleash them from that static world.
To bring this visual metaphor to life, Dante Ariola relied mostly on in-camera effects, enhanced on post by Katalyst (Berlin).

Apart from the moving images, the campaign features photography by David Daub. The media planning is by Havas and the social media assets were developed in collaboration with 1000 Heads.
The Kia e-range campaign is set to run across European markets and is accompanied by a large number of assets, including digital media, TV, print, OOH, POS and social media content.
Related News
May. 24, 2023
KIA has teamed up with Great Guns USA director Bruce St. Clair for a heartwarming campaign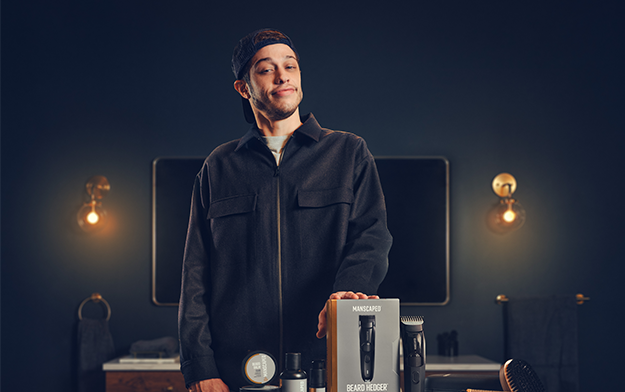 Feb. 01, 2023
The commercial titled "The Stand-In", conceptualized by creative agency INNOCEAN Berlin
Nov. 14, 2022
Kia and David&Goliath team up with director Marc Forster to launch the all-electric EV6 GT
Latest News
Nov. 30, 2023
Audi is taking audiences close to communities of modern-foragers and master-chefs through a new social content series, Taste of Progress
Nov. 30, 2023
Lleading provider of spoken word entertainment, have launched an innovative outdoor campaign demonstrating how storytelling can dramatically transform our every day