Open Announces the Appointment of Millie Vergara as Managing Director for the US Market
May. 29, 2023
Strengthening its global presence, Open - Marketing and Communications Studio - announces the appointment of Millie Vergara as Managing Director to lead the operations in the United States and actively collaborate on client campaigns worldwide.
Millie brings extensive experience in marketing and communications, with over 25 years in the industry, having held high-level strategic leadership positions in distinguished companies such as McDonald's, McCann, FCB, and Lopito, Ileana & Howie.
Maximo Lorenzo, Managing Partner at Open commented:
"We warmly welcome Millie, a talented and experienced professional who joins Open to help consolidate and expand our business in the US. Millie's expertise, gained by having held high-level strategic leadership positions in major consumer companies such as McDonald's USA and in the development and launch of innovative marketing campaigns, new brands, and products, will be of great value to our clients. We are convinced that her experience, business acumen, and creative vision, will be an immense asset to Open during this vital moment in our short history."
Sebastian Marvin, Creative Partner for Open said:
"Welcome to the team, Millie. We are thrilled to have people like Millie joining our processes. She is a brilliant individual, both personally and professionally. Her market knowledge and experience undoubtedly add immense value to our clients and our team."
Millie Vergara, Managing Director for Open USA commented:
"I am pleased and professionally inspired in this new stage in my career, joining the Open team with its wonderful spirit of openness. I'm joining a project that is inherently collaborative, always open to working in spaces that prioritize transparency, partnership, and inclusion. There is much to develop in the U.S. market, and Open has been steadily growing based on these pillars."
She has successfully managed commercial strategies for various national and international companies and industries. She has a proven track record in repositioning organizations as industry leaders through the development and launch of innovative marketing campaigns, new brands, products, services, and securing deals with key decision-makers. She has led numerous value-added programs, including revenue-focused initiatives, profit recovery, market share participation, unique brand development, and sophisticated advertising and market research initiatives.
Related News
Sep. 25, 2023
Voyager celebrates Alissa Feldbau's promotion to Executive Producer of the full-service production company
Sep. 25, 2023
Webster possesses a bold directorial voice and a comprehensive sense of craft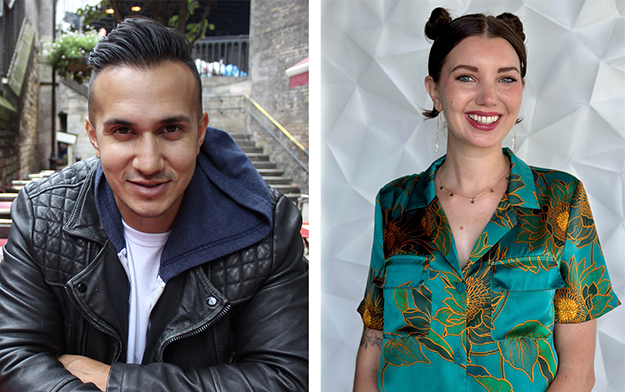 Sep. 22, 2023
For a decade, Guillen has worked with some of the world's largest brands
Latest News
Sep. 27, 2023
Yell Advertising reflects on its campaign to drum up engagement with Thailand's number one cooking gas brand, PTT LPG
Sep. 27, 2023
Wonder Bread and Old Spice, two iconic brands made even more iconic when each was prominently featured in the 2006 sports comedy Talladega Nights