OWN IT Launches to Increase the Number of Female-Owned Marketing Agencies
Mar. 28, 2022
Business ownership is the key to industry change, but only a tiny fraction of advertising agencies are owned by women. Cornett president and owner Christy Hiler and Jean Freeman, principal and CEO at Zambezi, are launching OWN IT, an initiative to track and increase the number of women-owned advertising agencies.
According to Women's Business Enterprise National Council (WBENC) 40% of all businesses today are owned by women—unless we're talking advertising agencies. Of the 22,000 shops in North America, less than 1% are owned by women or nonbinary people according to the best calculation by the 4A's, the American Advertising Association of America.
Of course, it's hard to tell — since no one really tracks this sort of thing. "We want to see a lot more woman-owned ad agencies, and that starts with knowing how many of us are already out there—and what's standing in the way of everyone else," said Hiler.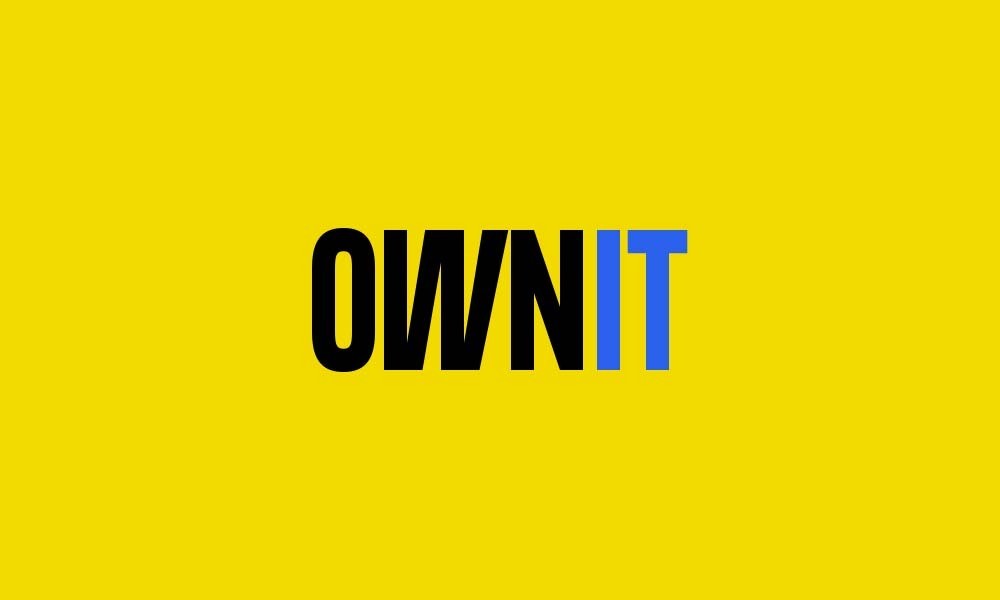 Hiler channeled her disappointment at low female agency ownership into creating a digital brand with tools for tracking representation and contributing to women's successes in the advertising industry. The website captures data without requiring owners to jump through WBENC certification hoops.
As the head of the largest female-owned full-service creative agency in the country, Freeman has seen first-hand why ownership matters.
She said:
"We lag far behind other industries in female ownership, which is one reason why it's been so hard for advertising to evolve. We're aiming to start a movement. You don't have the power until you own it!"
Several other female agency owners including Valarie Moizel CEO/COO from The Woo, Terri Meyer and Sandy Greenberg CEOs from Terri & Sandi and Frances Webster CEO from Walrushave already signed on to help move the initiative forward.
The initiative also includes the OWN IT podcast in which Hiler interviews women agency owners. The podcast highlights the stories of women and non-binary ad agency owners: their challenges, their successes, and their goals for the industry. The initial lineup of podcast interviews includes co-founder Jean Freeman, Susan Lee Colby and Kathy Sjogren from Grace Creative, Asmirh Davis fromMajority, founder of the 3% Movement Kat Gordon and former 4A's CEO Nancy Hill. Additional stories will be posted monthly.
Christy Hiler is president of Cornett, a full service agency based in Lexington, Kentucky that creates, maintains and restores relevance for brands.
Hiler has worked at Cornett for almost 20 years. She joined as an account planner and transitioned to chief strategy officer before becoming the agency's president. And along the way, she's been instrumental in driving its vision and growth by applying strategy to business challenges across accounts such as A&W, Valvoline, Tempur+Sealy, Buffalo Trace, Keeneland, and VisitLEX. The independent shop has more than doubled its headcount and revenues since she arrived, and its creative output rivals that of any large agency.
Hiler is very much at home diving deep into consumer motivations and industry insights and she knows Cornett's clients' businesses inside-out. She thrives on spurring the agency's curiosity and commitment to ideas that make brands relevant. People and relationships are at the front of her mind at all times whether that's the Cornett team, clients, friends of the agency, her family, or the community at large.
When she has free time, Hiler volunteers at Common Good, Step by Step, and other local organizations dedicated to helping young people excel and achieve their goals. She is also one of the founding members and leaders of BLAC—a newly formed independent agency internship collective designed to bring more young Black people into advertising, preparing them to survive, thrive and lead.
Jean Freeman is Principal and CEO of Zambezi, the largest, female-owned, full service creative agency in the country.
Jean has grown Zambezi from a startup to a thriving business that propels brands forward, and developed an agency culture where employees are empowered and supported in all aspects of life. With Jean at the helm, Zambezi has attracted a number of blue chip clients including AT&T, Disney Plus, The TaylorMade Golf Company, The Coca-Cola Company, PayPal/Venmo, Apple/Beats by Dre, Traeger Grills and Ultimate Kronos Group. The agency has been included on the Inc. 5000 list five times, named Small Agency of the Year by Advertising Age twice, been recognized as one of the "Largest Women-Owned Businesses" and "100 Fast Growing Companies in LA" by the Los Angeles Business Journal, and named ThinkLA's Creative/Full Service Agency of the Year, and DIG Award recipient for the agency's outstanding diversity, equality and inclusion efforts. Additionally, Jean has been included in Adweek's "Disruptor List", Campaign US's 40 over 40 honors, and named one of the 4A's "100 People Who Make Advertising Great."
A leading advocate for the advancement of women business leaders, Jean's commitment to teaching women the skills to run and grow a business and thrive in their own leadership positions has led her to be a part of a number of female-focused initiatives, including serving on MAKERS, The 3% Movement, and the Los Angeles Chapter Entrepreneurs Organization advisory boards, as well as serving as an instructor for 4A's educational programs. Jean also serves as the Co-President of the Executive Committee for ThinkLA. Jean was recognized with the "3 Cheers Award" from The 3% Conference, and named a "Working Mother of the Year" by She Runs It for the positive example she sets as an accomplished working mother, and the progressive family-oriented programs that she has put in place at Zambezi.
Jean is a frequent op-ed contributor on issues ranging from entrepreneurship, female leadership, to building and maintaining a sustainable business, and was recently featured in publications including Forbes and Entrepreneur. Jean also plays a central role in leading her family's privately held personal planner business, Blue Sky.
Related News
Sep. 29, 2023
Joining Aggressive founders Alex Topaller and Daniel Shapiro are Loop, Niceshit, Andrey Trevgoda, and Melody Maker
Sep. 25, 2023
Voyager celebrates Alissa Feldbau's promotion to Executive Producer of the full-service production company
Sep. 25, 2023
Webster possesses a bold directorial voice and a comprehensive sense of craft
Latest News
Sep. 30, 2023
KICKZ M3TA, the Metaverse joint venture that includes basketball and fashion retailer KICKZ, Jung von Matt NERD, and brandneo, is launching the "Mooncourt"
Sep. 29, 2023
Music collaboration, by bringing together diverse talents and perspectives, significantly elevates the effectiveness of an advertisement