Sport England and FCB Inferno Launch "Join the Movement" to Help the Nation Stay Active at Home
Mar. 26, 2020
A national campaign to inspire people to stay active during the coronavirus (COVID19) outbreak has been launched by Sport England today.
With people mostly confined to their own home following the latest government advice, Sport England's 'Join the Movement' campaign, created by FCB Inferno, will give people fun and creative ideas on how to get active at home and encourage them to share their own experiences and join the movement online using the hashtag #StayInWorkOut.
Launching with a strong social and digital presence, the campaign will have its own online hub to give access to a range of home workout options – including existing free exercise content and advice from organisations such as the NHS, and workouts from popular fitness brands and influencers such as Les Mills on Demand, Joe Wicks (The Body Coach) and FiiT, many of whom are offering free content and extended trials to help people get easy access to home exercise.
The campaign will also encourage people to go outside close to where they live for one session of exercise a day, alone or with their household, as the Prime Minister set out earlier this week, whether that's simply for a walk, a jog or a cycle.
Backed by the Department for Digital, Culture, Media & Sport (DCMS) and funded by The National Lottery, Join the Movement will kick off with motivational imagery of people getting active and slogans such as "Join the family balancing act" and "No kit, no uniforms, no wrong moves."
Sport England wants the public to not only stay active at this challenging time but to share images and video of the creative ways they're taking part. Many of these will then be chosen and used in campaign advertising over the coming weeks.
The campaign will be supported by paid media across social and digital, and will be aimed at a broad, national audience of men and women of all ages, with web content also supporting people who want to get active with their children and the over 70s.
Assets that partners, organisations and individuals can use to help spread the word and create their own materials and activities are also being created.
This is the third time that FCB Inferno, who created This Girl Can for Sport England, have been enlisted to help reach new audiences for the organisation. 'We Are Undefeatable' launched in August 2019 for a collaboration of 15 leading health and social care charities which was backed by expertise, insight, and National Lottery funding from Sport England. The campaign was designed to inspire and support people with long-term illnesses by making them aware of the positive benefits of physical activity.
Tim Hollingsworth, Sport England's CEO, said:
"Despite this time of great uncertainty, we are already seeing people find fun and creative new ways to get moving and come together, even while staying apart. This campaign seeks to help bring together the best of that and encourages people to share what they are doing using #StayinWorkout."
Sharon Jiggins, EVP at FCB Inferno said:
"This was a campaign with an urgent objective to maintain people's activity levels at a time when their normal path to exercise is limited impacting not only their physical health but their mental well-being too. Harnessing the optimism and resilience of the public's ingenious ways to stay active this campaign celebrates the new mantra of #StayinWorkout."
Related News
May. 25, 2020
The film first aired this weekend during Britain's Got Talent and will be amplified across TV, VOD and social media throughout May and June
May. 01, 2020
This is the second time that Dutch police have engaged FCB Amsterdam
Apr. 27, 2020
#StayInWorkOut showcases the creative ways people are finding new ways to stay active
Latest News
Jun. 02, 2020
The 60-second film honours the sacrifices staff...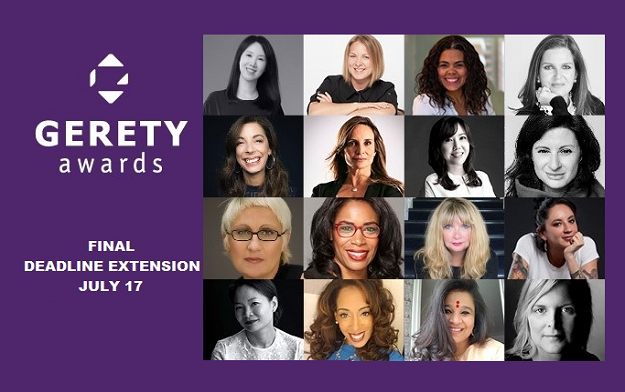 Jun. 02, 2020
A single entry is €290...