The Martin Agency Announces GEICO Group Account Director
Dec. 03, 2018
The Martin Agency announced today that Matt Mattox has been promoted from group strategy director to group account director, charged with leading the GEICO account.
Mattox has been a key player in the planning department at The Martin Agency for nearly a dozen years, most recently holding the position of SVP, group planning director for the GEICO account.
Mattox's buzzworthy track record includes launching the iconic GEICO campaigns "Unskippable," "It's What You Do," "Not Surprising" and "More, More, More," among many others.
His work has been recognized at nearly every major creative award show and he has won several Jay Chiat Awards and Effies.
Chris Mumford, president of The Martin Agency, said:
"This team, this client, this role deserved the most rigorous of searches so that's what we gave it. But in the end, it was an easy decision. Our agency's mission of influencing culture to sell products requires understanding what's relevant now and what will be topical tomorrow. As a trained strategist, Matt lives this."
Amy Furman, senior director of marketing for GEICO, said:
"Behind every creative campaign is a strategic foundation that gets people talking. Matt is relentlessly curious and wired to challenge conventional thinking – a hallmark of GEICO's philosophy."
Mattox said about his new role:
"I'm incredibly excited about this next chapter in my career and working even closer with GEICO. Martin's relationship with GEICO is built on years of respect, trust and results. We have ambitious plans for the future that are going to take us to new places and greater heights."
Mattox assumes the role previously held by Ben Creasey. He will report to Chief Client Officer Danny Robinson, who made an unconventional transition from the creative department to account management this past May. Both Mattox's and Robinson's moves have an end goal of creating opportunities for brand success through cultural influence – because brands that impact culture have a disproportionate impact on sales.
Related News
Aug. 09, 2022
Lucrecia recently worked on the music video for Ibeyi ft Jorja Smith's track "Lavender & Red Roses"
Aug. 08, 2022
Artist-driven boutique Rakish welcomes to their roster award-winning director Fern Berresford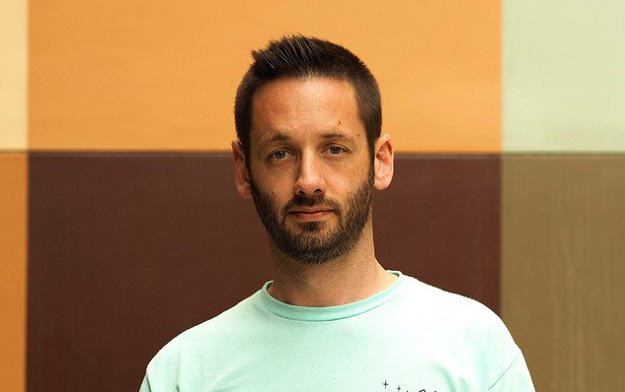 Aug. 03, 2022
Prior to UNFOLD, Bimson was a creative director at Amazon Prime Video
Latest News
Aug. 09, 2022
REVERSE recently teamed up with agency The Many
Aug. 09, 2022
Lucrecia recently worked on the music video for Ibeyi ft Jorja Smith's track "Lavender & Red Roses"