Valspar Polls The nation's colourful Christmas opinions
Dec. 18, 2019
FCB Inferno's latest brand campaign for Valspar uses colours, and their thought-provoking Valspar colour names, to express how people feel about a range of divisive subjects. Today sees Christmas as the latest iteration.
Centred around one of the most debated festive icons – the turkey – Valspar have used their colour names to write two insightful sides of the yuletide argument in a series of nationwide adverts.
Whether Christmas fills you with "Pure Joy" or you think it's "All an Illusion" the advert shows that, however you feel, with over 2.2 million colours, Valspar has a colour to match.
The ad is supported on social media with a 7-day Christmas Colour Poll, encouraging the nation to choose the Valspar colour that expresses how they feel about everything from Brussels sprouts to Grandma.
Frazer Gibney, CEO of FCB said:
"Every year people debate the merits of the most wonderful time of the year – from their favourite roast to how they really feel about the family-in-law. These opinions are what give life colour, so it stands to reason that Valspar is at the heart, encouraging us all to express them."
Related News
Jan. 14, 2020
The TVC launches on 17th January and is supported by an OOH and a big digital and social push
Jan. 09, 2020
Europe's largest independent communication agency celebrates its half centenary in 2020 and kicks off the new year with a new branding
Jan. 03, 2020
At GoodLife, every Canadian can get stronger...
Latest News
Jan. 24, 2020
The powerful spot uses stunt performers and intricate photography to highlight the impact of using a mobile phone whilst driving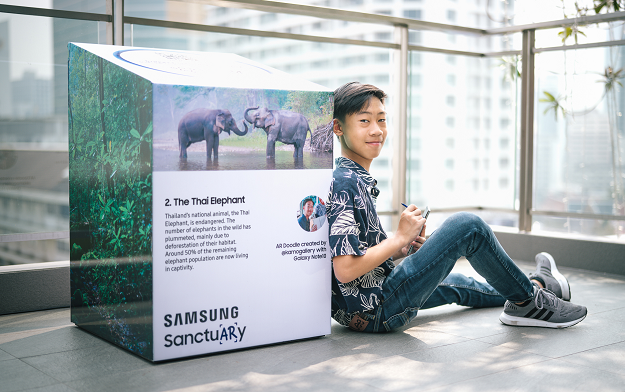 Jan. 24, 2020
The 'SanctuARy' uses the power of technology and social media to raise awareness about endangered animals in Thailand, inspiring people to take action.