Where The Buffalo Roam Signs Director Jack Henry Robbins
Jul. 06, 2022
Full-service creative production company Where The Buffalo Roam (WTBR) has signed director Jack Henry Robbins for U.S. commercials and branded content. Hailed for his exploits as a writer and director of feature films and shorts that have screened to rave reviews at Sundance and Tribeca. Robbins is bringing his off-beat filmmaking style to the commercial space, where he found success early in his career with a viral web campaign for Hot Pockets.
Simon Mowbray, creative director at WTBR remarked:
"Jack is a really engaged and talented writer/director, on top of being an hilarious and lovely guy. I met him through my husband, who owns a plant shop. He told me about this too-tall, very strange and funny guy he met there who made films. This is LA, so even tall and odd filmmakers aren't exactly thin on the ground. Anyway, we went to see Jack's film VHYes, and it was bizarre, strange, and touching. It made me laugh a whole lot."
A USC Film School graduate, Robbins decided at an early age that he'd rather make people laugh than cry. Considering himself a writer first and a filmmaker second, these skills have served him well in the short-form space at Sundance: Hot Winter: A Film by Dick Pierre was billed as one of the first films in American cinema to address climate change – and also a hardcore porno with all sex scenes removed as to not distract from the conscious message; Painting with Joan, which spoofs TV's favorite art instructor, Bob Ross; and Ultimate Ultimate, a music mockumentary, which Comedy Central picked up when Robbins was just 23. The network also piloted an episodic adaptation of the film.
Robbins' other cinematic projects range widely from These Storied Streets, an award-winning documentary on America's homeless crisis, to a feature-length comedy, VHYES, which had a theatrical run and was sold to Hulu in 2020 after being certified Fresh on Rotten Tomatoes.
More recently, Robbins has created and wrote an animated half-hour series in development with Bento Box, the creators of Bob's Burgers. He sees his storytelling style as Christopher Guest-ian, with an eye to comedic realism and self-reflexive, but has the ability to shift his aesthetic to fit the needs of each project. He's also well-versed in editing and, consequently, has an incredibly precise eye.
Robbins concluded:
"I take on every project with a sneakiness to make the viewer think with the hope that my films make the world feel a bit more agreeable and a whole lot more fun. I look forward to bringing my experience and worldview in a way that is complementary to the WTBR team."
Related News
Sep. 25, 2023
Voyager celebrates Alissa Feldbau's promotion to Executive Producer of the full-service production company
Sep. 25, 2023
Webster possesses a bold directorial voice and a comprehensive sense of craft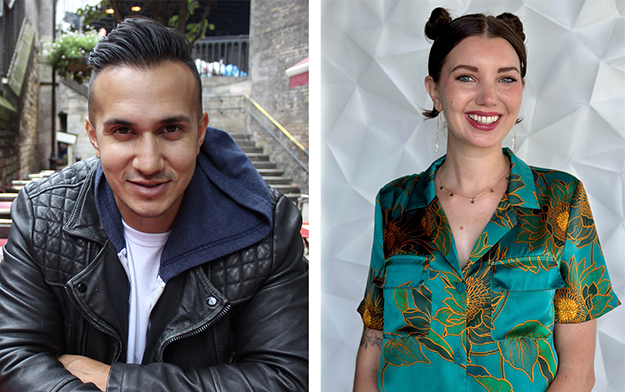 Sep. 22, 2023
For a decade, Guillen has worked with some of the world's largest brands
Latest News
Sep. 28, 2023
DAVID New York's first campaign for Supercell aims to bring chess players into Clash of Clans' and Clash Royals' strategy world
Sep. 28, 2023
Bella's Representation Also Includes Devine Reps on the U.S. East and West Coasts, and Jack Reed in the South