no photo available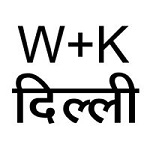 Wieden+Kennedy Delhi
Wieden+Kennedy Delhi is helping to define a new approach to branding in India.
Latest News
Apr. 01, 2018
The campaign will run in print, on social media and the BMW website.
Mar. 28, 2018
The Marker was designed to aid Visual Effects Supervisors and/or production teams on-set to replace screen content.