no photo available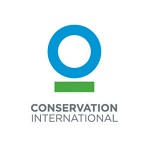 Conservation International
Conservation International works to protect the nature that we all rely on to survive and thrive. By protecting nature, we protect our future.
Latest News
Jan. 28, 2020
This year marks the fifth consecutive Super Bowl appearance for Michelob ULTRA
Jan. 28, 2020
The Campaign breaks ahead of the Easter period on 27th January and will run across Instagram, Facebook, Snapchat and on posters.