no photo available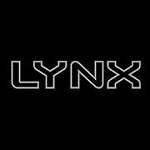 LYNX
Lynx was introduced to the UK in '85. It was the first ever body spray to be launched as a stand-alone brand, and quickly made fragrance an essential part of a guy's daily grooming routine.
Latest News
Oct. 01, 2019
Six Hilarious New Spots Produced by PRISM for Taylor
Oct. 01, 2019
On's campaign shows triathlete Nicola Spirig combining being an Olympic athlete with being a mother of three.