Ad of the Day | adidas Outdoor celebrates Danny MacAskill partnership with film by Cut Media
Jun. 04, 2019
Danny MacAskill, the Scottish trials cyclist and star of multiple YouTube smash-hit viral films such as Red Bull's Imaginate, shows off his amazing skills in a new brand film for adidas Outdoor, created by Cut Media.
It launches on Danny's Youtube channel on Tuesday 4th June to celebrate his new brand partnership with adidas Outdoor.
At three and a half minutes, the film shows Danny performing a series of incredible tricks demonstrating both his imaginative approach to his riding and his unparalleled skills.
Appearing to be self-filmed, the spot opens with Danny setting up a shot with a beautiful Scottish harbour as a backdrop. The film takes us through a series of locations as the athlete uses local landmarks and the epic wilderness of the Highlands to do some amazing riding.
We also see some shots where Danny fails to land a line, giving the film humour and an authentic feel.
The style of the film is very straightforward. There are no gimmicks or dynamic camera shots, just clean, well-composed frames with beautiful backdrops. This filming technique was used to align with adidas' 'Here to Create' campaign, and to highlight Danny's position as a creative athlete, who demonstrates his skills through film instead of competing in events.
The film represents a continuation of Cut Media's long-standing relationship with Danny, including Imaginate and Wee Day Out for Red Bull, and it is also the fourth campaign the creative agency has worked on with adidas. Cut Media previously collaborated with adidas on the Claim Freedom documentary, the Two BOA shoe launch and the Mountain Project.
It was filmed on location in the coastal village of Dunbar and Glencoe in the Highlands, to the soundtrack of 'The Wind that Cried The World' by the Phantom Band.
Danny MacAskill, Five Ten and adidas Ambassador, said:
"We spent an amazing few days at home in Scotland filming the project. The film captures so much about what I love about riding, with the freedom to explore cool locations and push my riding level"
Stu Thomson, Founder and CEO of Cut Media, said:
"We wanted to keep this film authentic, and connected to Danny's roots. The playful nature and impressive skills of Danny's riding along with the beautiful Scottish backdrop are definitely the star of the show."
Related News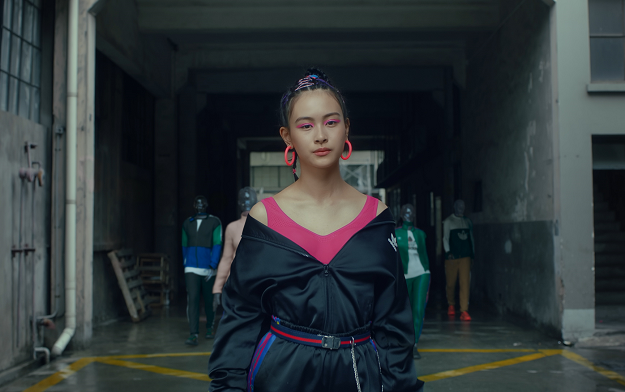 Aug. 20, 2019
C-pop idol Jackson Yee, influencer Lala Takahashi, and rapper-producer Dough-Boy star in slick new film
Jul. 18, 2019
Artistry and authenticity are celebrated in a series of films and stills produced by Tony Petersen Film
Jul. 18, 2019
Geraint Thomas has been an ambassador for Continental Tyres since 2018.
Latest News
Sep. 19, 2019
The activation follows Fanta's 2018 Halloween campaign
Sep. 19, 2019
IRFU and ROTHCO help colour-blind fans to support the national team at the Rugby World Cup