Ad of the Day | BMW Launches World-First DNA Configurator Which "Genetically Engineers" Cars to Match Each Driver's Unique DNA
Apr. 01, 2018
BMW has launched an innovative new configuration service which analyses a customer's DNA then creates their perfect BMW, matched to their unique genetic make-up.
Featuring a DNA strand made from BMW parts and a tear-off DNA saliva swab, which people are encouraged to lick before finding their nearest BMW Genetic Engineering Centre, the print ads will be running in key national press titles.
Each customer's DNA will be analysed thoroughly to provide a detailed human specification that BMW's team of Genetic Engineers can use as a blueprint from which to create the driver's unique vehicle specification.
From gear ratios calibrated to someone's individual appetite for excitement, to interior finishes reflecting the driver's unique genetic lineage, BMW's Head of Genetic Engineering, Prof Jean Splice, claims to be able to "tailor every nanometre down to your last chromosome".
Professor Splice continues:
"We have removed all of the stress from buying a car. Gone are the days of questioning if a car is right for you – you will know through highly advanced scientific technology that it is your precise genetic match."
FCB Inferno worked with BMW on the campaign which will run in print, on social media and the BMW website. The images used are a hybrid of the Watson & Crick Double Helix DNA strand and traditional car parts – clearly demonstrating the link between genetics and BMW's new configuration service.
FCB Inferno's CEO Frazer Gibney says:
"We are thrilled to have been part of the inception of such new and innovative technology. Simplifying the decision making process is going to have such a positive impact on consumers lives."
And according to Professor Splice, this project is just the beginning for BMW:
"With genetic mapping more advanced and available than ever before, we are at a tipping point in the history of personalisation. Our vision is to create a world where a person's DNA is used to tailor their lives uniquely to match them with genetically bespoke products and services. We believe that cars are the ideal place to start – what could be more enjoyable than driving a car that is your exact genetic match?"
Related News
Jan. 21, 2019
LS Productions identifies the UK airport that keeps a new spot for Serviceplan and TP Films under wraps until launch
Dec. 12, 2018
New campaign features multi-community protagonists to educate perpetrators, victims and bystanders
Dec. 03, 2018
StorySign app launched with film by academy award winning director Chris Overton and accessible Christmas experience in Lapland
Latest News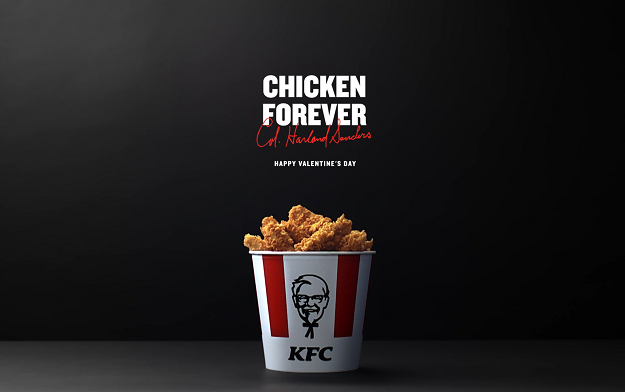 Feb. 14, 2019
Colonel Sanders Proclaims his Affection for his One True Love
Feb. 14, 2019
Apart from the obvious humoristic flirt towards the world of online dating, Timber gives attention to Husqvarna Chainsaw Academy