adam&eveDDB's "Amazing Starts Here" celebration of real people shows anyone can win The National Lottery
Jul. 12, 2019
Michelle, a real-life employee at National Lottery operator Camelot's contact centre, is the star of the new 'Amazing Starts Here' film, created by adam&eveDDB.
The ad features both real contact centre employees and winners to highlight the reality that anyone can win the on The National Lottery. ­It breaks on TV on July 14, supported by radio and out-of-home activity.
The ad follows Michelle on her daily journey to the office before focusing in on her and her colleagues as they watch The National Lottery draw in anticipation – frozen in time. Once the final lottery ball is drawn, the phones immediately start to ring – as Michelle and her colleagues start taking calls from eager players calling into The National Lottery Line.
Hayley Stringfellow, Head of Brand Strategy and Marketing at Camelot, said:
"The most exciting thing about playing The National Lottery is the anticipation that it really could be you who wins, and we wanted to create a campaign that brings this to life in a whole new way. We want everyone to know that not only does someone have to win, but also that people really do win all the time. Who better to show that than our contact centre colleagues, who have the pleasure of dealing with lucky winners every single day."
Sam LeCoeur, Managing Partner at adam&eveDDB, said:
"Michelle and her Camelot colleagues have one of the best jobs imaginable – as they're the first people to deliver good, often life-changing news. So, we loved the idea of putting actual contact centre employees at the heart of this new 'Amazing Starts Here' ad – reminding people of the reality that you never know when good luck can strike."
Michelle said:
"Just like lots of people up and down the country, I go to the office and sit at a desk. But I make people happy for a living and not everyone can say that! Filming the ad was definitely not a typical working day and I was delighted to be able to help bring that winning experience to life."
Related News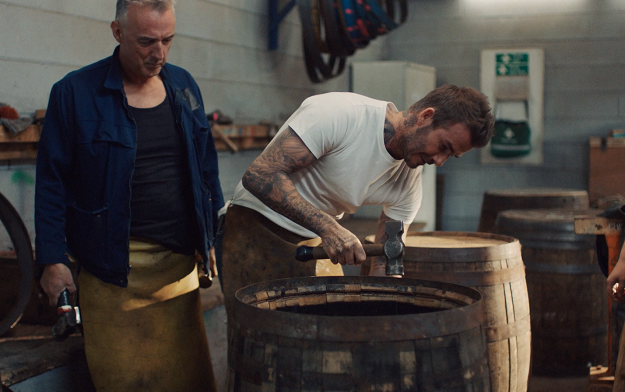 Nov. 22, 2019
The service production company's extensive experience working with high profile talent supports the scenic new whisky spot from adam&eveDDB
Nov. 19, 2019
The new campaign for Shutterfly celebrates the fact that families and holiday traditions come in many forms
Nov. 04, 2019
When journalists seek truth, they too often find death.
Latest News
Dec. 05, 2019
Executive jury sessions will each choose agency and production company of the year from their country