Astronaut's Out of This World Photos Spark Electric Ireland's Empowering Energy Campaign from ROTHCO
Jan. 09, 2020
Ireland's largest energy supplier, Electric Ireland, and astronaut Chris Hadfield build a brighter and more sustainable future with an educational campaign celebrating the profound impact of small changes.
The climate emergency has fast become the biggest crisis facing this generation. As environmental concerns grow, Irish people are beginning to feel increasingly disempowered. Everyone is making small changes, but many are left wondering if this is enough. But, whilst one household can make small changes, over one million households doing the same can have a profound impact on the future of energy – and Ireland recognises the power of the collective more than most.
Electric Ireland wanted to highlight such a truth. Working with ROTHCO, part of Accenture Interactive, Ireland's largest energy supplier is leading the country to a brighter energy future, demonstrating how we can come together to make a positive change. To help encourage meaningful change when it comes to energy habits and understanding, ROTHCO devised 'We're Brighter Together,' a new platform that allows Electric Ireland to support the power and positivity generated when Irish people come together. The Brighter Energy Programme will be complemented with the release of new products and services, including a 100% Green Electricity Price Plan and the new online 'We're Brighter Together Hub'.
To launch the new platform, ROTHCO enlisted someone who had seen the energy of Ireland like no one else: Canadian astronaut Colonel Chris Hadfield. In 2013, Hadfield tweeted images of Ireland that had been captured from the International Space Station, creating a moment of national pride. Accompanied with the message "Tá Éire fíorálainn" – Ireland is very beautiful – the images of the illuminated country sparked an instant connection with those back on Earth.
For Electric Ireland's new campaign, Hadfield reconnects with his love of Ireland as the launch video depicts the astronaut on the International Space Station, looking down on the country below. Speaking of Ireland, he notes "it's beautiful by day, but when it was lit up, that's when I got to see something really special." As we focus in on the country, the energy of Ireland is revealed through the everyday lives of its inhabitants. We see people coming together and acting together – something Hadfield believes has never been more important. As someone who represents technology at its most inspiring, being an advocate for sustainability as a responsibility we all share, Hadfield's unique perspective and universally respected voice is vital.
'We're Brighter Together' debuted on December 25th 2019 with a 60' film for TV and cinema and will run across all channels with additional 30' and 10' executions. Following the campaign launch, Electric Ireland will launch its Brighter Energy Programme, an ongoing platform of educational content around energy awareness and use for all its customers. The Electric Ireland Brighter Energy Programme will offer customers practical advice, tips, and 'how-to' videos which will be released throughout the year and available online at the new 'We're Brighter Together Hub'. The energy provider will also track and publish bi-annually Ireland's energy literacy with the release of the Electric Ireland Brighter Energy Research Tracker. OOH, press, digital, and social will all lead to the dedicated online where visitors can discover the collective effect of the changes they make.
As part of the Brighter Energy Programme, Electric Ireland is also launching its all-new 100% Green Electricity Price Plan – available to new and existing residential Electric Ireland customers later this month. This affordable plan underpins existing products and services, enabling Electric Ireland customers to make a positive change while retaining great value. Small and medium business customers will also be given the option to move to a Green Price Plan later this month as well.
Stephen Rogers, Creative Director at ROTHCO, comments:
"When we started on this brief it felt like we were going in search of the holy grail. A brand platform that would sit seamlessly across all the people, products and sponsorships that Electric Ireland has at the heart of their business and brand. In the new platform, 'We're Brighter Together', we believe we've found something that perfectly encapsulates the brand and its unique position to communicate directly with over one million Irish homes and businesses about their energy. To help shape their collective energy habits for the greater good, now and into the future."
Lisa Browne, Head of Marketing and Customer Insights at Electric Ireland comments:
"We're Brighter Together" is reflective of our understanding of customer needs and our ambition to help and empower consumers to make small changes which reduce their energy usage and in turn deliver a brighter energy future. Given our customer base of over one million residential and business customers, we are in the unique position to make a significant difference if all of us make little changes. We are committed to providing our customers with the best value offerings on an on-going basis, while also working with our customers to make the changes to contribute to combatting climate change."
Colonel Chris Hadfield comments:
"I've experienced two Space Shuttle missions, served as Commander of the International Space Station, as a fighter pilot in the Royal Canadian Air Force, and as an engineer. In everything I've done throughout my career, there is one constant – collaboration. Electric Ireland's Brighter Energy Programme puts power and knowledge into people's hands, so together with their family, friends, colleagues and communities; the small changes can really make a positive impact. It's true what they say, we are brighter together."
Related News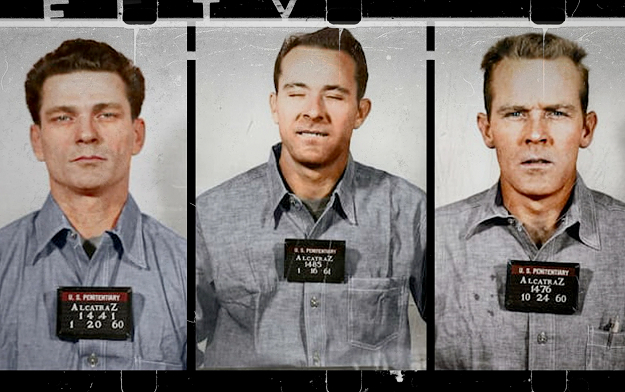 Jan. 20, 2020
Facial match proves identity of Alcatraz escapees, John and Clarence Anglin, in historical photograph
Jan. 08, 2020
Whatever you're made of, there's a ŠKODA made for you
Jan. 03, 2020
Entitled "Deera", it will include 30" and 10" TV spots, as well as OOH and DOOH executions
Latest News
Jan. 24, 2020
The powerful spot uses stunt performers and intricate photography to highlight the impact of using a mobile phone whilst driving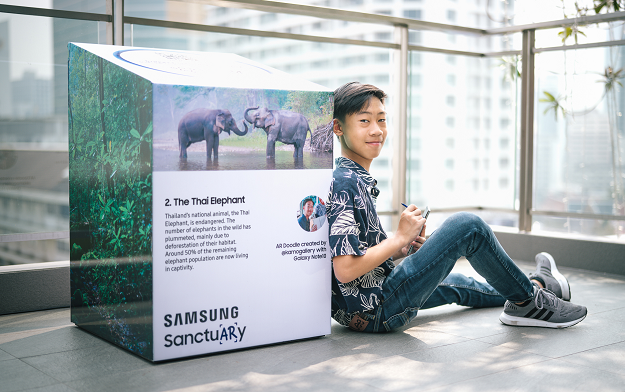 Jan. 24, 2020
The 'SanctuARy' uses the power of technology and social media to raise awareness about endangered animals in Thailand, inspiring people to take action.