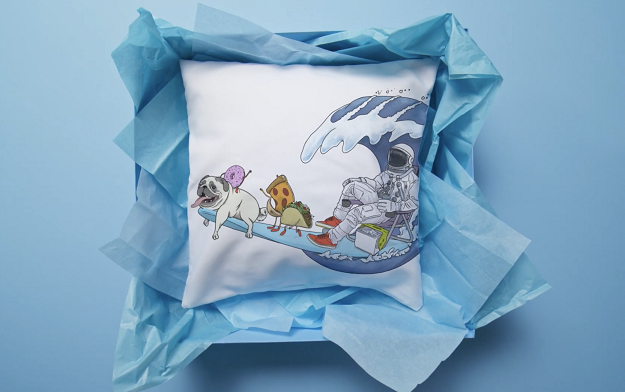 barrettSF Ads Tell Gift Shoppers "Gift The Very Thing" at Online Retailer Redbubble
Oct. 18, 2021
barrettSF has created a holiday campaign for Redbubble that lets shoppers know they can find a present that "gets" anyone on their gift list this season when they shop the global online marketplace.
The video portion of "Gift the Very Thing" launched October 11 and will run in social channels and OLV/streaming platforms throughout the year. Extensions will live on social, email display and web landing pages.
One fast-moving, fast-talking ad shows how one can order anything from a bedspread with a deep-space design to a T-shirt sporting a slice of deep-dish pizza. In another, the deep-space image is applied to various products to show the breadth and depth of Redbubble's product categories.
Todd Eisner, executive creative director at barrettSF, said:
"Redbubble has such unique and hyper-specific gifts, so we really leaned into them. The creativity of the spot largely comes from the creativity of the products themselves."
The challenge was to create awareness of the shopping site as a destination for buying unique holiday gifts. Consisting of one 30-second spot and a pair of :15s, barrettSF's holiday work highlights Redbubble's range of apparel, housewares, wall art and other products that independent artists design and upload to the company's website. The items are produced on demand and shipped by fulfillment partners. This is barrettSF's first project for Redbubble after winning the account in June.
Blake Bakanoff, vice president of Creative at Redbubble, said:
"One of the silver linings last year is that we rediscovered what matters most and new ways to stay connected to those we love. Redbubble unlocks the ability to uncommonly express that we 'totally get them.' From everyday things to gifting the very thing. Connecting people to millions of designs on the largest independent artist marketplace is the value that Redbubble brings our customers during the holidays."
Related News
Jan. 14, 2022
Skincare brand specializes in designing solutions that work for babies' sensitive skin
Oct. 20, 2021
In Unapologetically Indulgent First Campaign from Battery (Havas Media Group)
Oct. 18, 2021
The campaign will break with digital and social on October 18
Latest News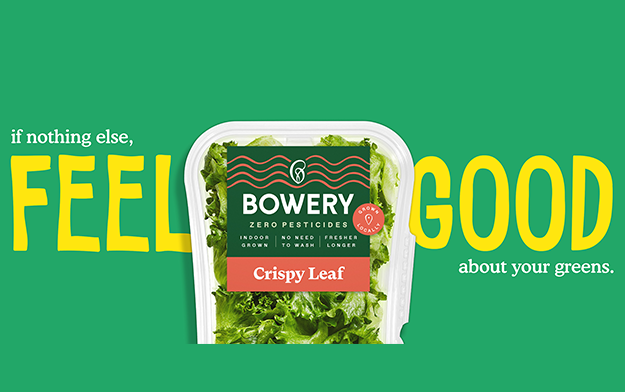 Jan. 25, 2022
A marketing campaign is inspiring everyone to eat and feel their best
Jan. 24, 2022
Prom is the latest film in the global Alexa campaign from Droga5 London