barrettSF and Sutter Health Demonstrate "Resilient" In New Campaign Directed by Plummer/Strauss
Oct. 13, 2021
A new Sutter Health spot, "Resilient," via agency barrettSF and directed by Plummer/Strauss aims to ease patients back into the doctor's office. "We humans are resilient," commences the 30-second ad, as scenes unfold of people moving on with life after surgery, refreshing themselves in nature, and even entering the world. It goes on to remind us that we're vulnerable, too, explaining "At Sutter, we see you as the sometimes vulnerable, always resilient person you are—it's helping every human, every way we can."
Sutter Health is a dedicated network of healthcare professionals across Northern California, and they provide care to millions. While every person is unique, there is a universal truth that regardless of the circumstances, everyone is both vulnerable and resilient in many ways. In the :30 and two :15-second spots, Sutter Health and barrettSF explored that idea further and found there was real value in talking about something that doesn't gloss over the fact that humanity is fascinating, something to be acknowledged and celebrated.
Jamie Barrett, barrettSF Founder/Executive Creative Director, said:
"There's an elephant in the room right now, and it's vulnerability. People aren't sure what to believe, or who to believe. It takes leadership and courage for Sutter to speak to that vulnerability that so many of us feel."
Getting close up and personal was the guiding force behind the production approach by directing duo Plummer/Strauss who worked side-by-side with the agency early on to design how most effectively to impart a diverse expression of resilience in the face of many life experiences. With two days, two locations and a small crew, the team used tight shots and expressive framing to provide an intimate vantage point on how quality care supports positive momentum.
barrettSF Creative Director Aryan Aminzadeh notes:
"We thought the timeline and budget would require a mix of live action and stock, but our director team of Plummer/Strauss came up with an ambitious way to shoot everything. And the end product is anything but scrappy. In fact, they made the ordinary seem extraordinary with how beautifully they captured everyday moments of human resilience and fragility.՞
Related News
Jan. 14, 2022
Skincare brand specializes in designing solutions that work for babies' sensitive skin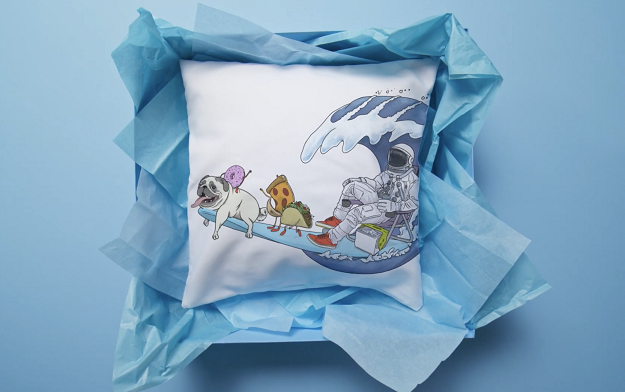 Oct. 18, 2021
The video portion of "Gift the Very Thing" launched October 11
Oct. 18, 2021
The campaign will break with digital and social on October 18
Latest News
Jan. 20, 2022
Jo Arghiris and Christina Roldan spearhead the creative studio in LA
Jan. 20, 2022
Radical Media has announced that visual art studio and directing trio sportscar have joined its roster for representation in the UK and Germany