Brothers & Sisters Launches New Campaign for Zoopla
Dec. 21, 2018
Brothers & Sisters' first campaign for property website Zoopla introduces Jess and Debs, two relatable, humorous hermit crabs who are navigating the property market. The Zoopla 'Crabs' are a continuation of the 'Crabs' campaign that was originally launched in 2017.
It is the first work Brothers & Sisters has produced since all of the sister brands - Zoopla, uSwitch, Prime Location and Money.co.uk – were consolidated into the agency earlier this year.
The agency was briefed to make Zoopla the obvious choice for consumers by demonstrating that its tools and features make it the best place to sell, buy and rent property.
Brothers & Sisters worked with Aardman – the Academy Award® winning studio – to create two new CGI animated characters who build on Zoopla's popular crab campaign.
Debs is very pleased with her "moving house mood board," but when Jess tells her that Zoopla does it all for you – creates search areas, shows running costs, tracks local house prices – Debs chucks out her board and goes straight to Zoopla. The end-line is "Smarter about property."
Jess and Debs will also appear on OOH sites, with posters promoting the scale and expertise of Zoopla.
Zoopla's campaign breaks on 26th December and will run throughout 2019 taking key messages to two different audience groups. For those looking to buy or rent, Brothers and Sisters' creative shows that Zoopla has the volume of properties and the right search tools to make finding your perfect home easier. This will be followed with additional creative targeting people who want to sell their homes.
Zoopla's Chief Marketing Officer Gary Bramall said:
"Our aim is to be the UK's number 1 property destination and our latest advertising campaign highlights the unique attributes we provide for those looking to buy or rent. Our plethora of innovative, accurate, data-driven tools make for a smarter search and help guide people smoothly toward their perfect home. When people's thoughts turn to positive change, which for many will mean a new place to live and a new home, Zoopla and our agents will be front-of-mind."
Matt Charlton, CEO at Brothers & Sisters said:
"It's an incredible vote of confidence to consolidate all their brands into us and we have used our creative skills and ability to create brilliant characters to take Crabs on to hopefully a whole new level"
Aardman Director Darren Dubicki added:
"This was the exciting task in creating a characterful Hermit crab duo for Zoopla. Figuring out the level of personality we'd need to bring them to life – giving them nuanced gestures so the audience believes there's two real characters deep within their shells – firmly joined in neighbourly friendship, and moved around together for as long as they remember. We hope that we've helped to create a blueprint for these crab characters, allowing them to venture further afield from the seaside… possibly meeting other friends along the way."
Related News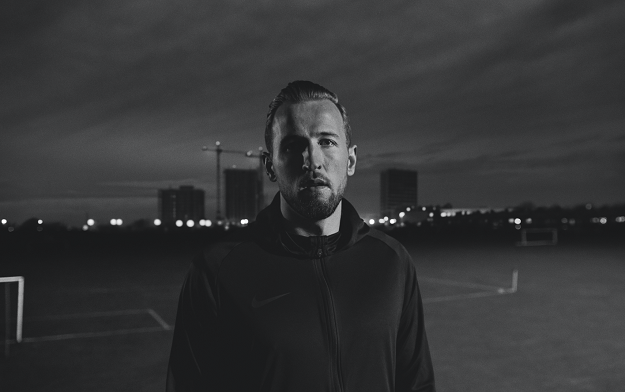 Feb. 22, 2019
Brothers & Sisters launch motivational campaign with world-renowned Tottenham striker & England Captain
Feb. 04, 2019
Coach simplifies the energy switching playbook for baffled energy customers in new ads
Dec. 03, 2018
StorySign app launched with film by academy award winning director Chris Overton and accessible Christmas experience in Lapland
Latest News
Mar. 18, 2019
The brothers' creative interests and career pursuits first aligned in 2004
Mar. 15, 2019
The Bandy Final has been played yearly since 1907...