Engine Creative Creates Game-Changing Campaign for Sky
Aug. 06, 2021
To celebrate the launch of Sky's fastest broadband package yet, Ultrafast Plus, Sky Broadband and Engine Creative have designed a game-changing new campaign in which Minions are literally blown away by the epic speed of Sky Broadband Ultrafast Plus, with speeds now 10x faster than standard fibre broadband.
The campaign runs across TV, VoD, Radio and OOH, with landmark DOOH and special builds. Plus a heavy-weight disruptive Digital plan.
The 30" hero TV spot and radio break on August 6th, followed by nationwide OOH on August 9th and special builds from the 23rd Aug.
Across the campaign, we see minions struggling to keep up with the new Ultrafast speeds. The TV spot feels like the inception of an epic movie, with a booming cinema-worthy VO announcing the nationwide rollout of Ultrafast Plus. The Minions approach a laptop, ready to take on Ultrafast speeds but as they open it, they and their dungarees are comically blown away by the sheer speed of Sky Broadband Ultrafast Plus.
Special build OOH includes a hijack of a fake Westfield ad in which a minion's dungarees land on a fashion model's face, and another ad where the dungarees land in a nearby bush in the shopping centre itself - having been blown off by the sheer speed and force of the new broadband offering.
Sky Broadband has today announced the launch of its fastest broadband package yet, Ultrafast Plus. Bringing game changing speeds to customers, the latest service is perfect for people who rely on staying connected for home entertainment, gaming, and working from home.
Dave Stratton, Marketing Director, Sky Broadband, comments:
"New Sky Ultrafast Broadband has such epic speeds, giving everyone that Ultrafast Feeling. Our campaign is designed to feel as disruptive as our new game-changing speeds will feel to broadband customers across the UK, and to inject a sense of humour and fun to the market at a time we all sorely need it."
Ed Norrington, Client Managing Director, Engine, adds:
"Broadband providers often talk about bigger and better speeds. But Sky Broadband's new offering isn't just another speed guarantee - it delivers speeds ten times faster than standard fibre. It's a gamechanger for households who have had to put up with slow providers and average speeds. At long last there is a provider that can handle a whole household's broadband use. Rather than labouring the point, we wanted to illustrate it in an irreverent way which majors on the Minions' sense of fun and adventure."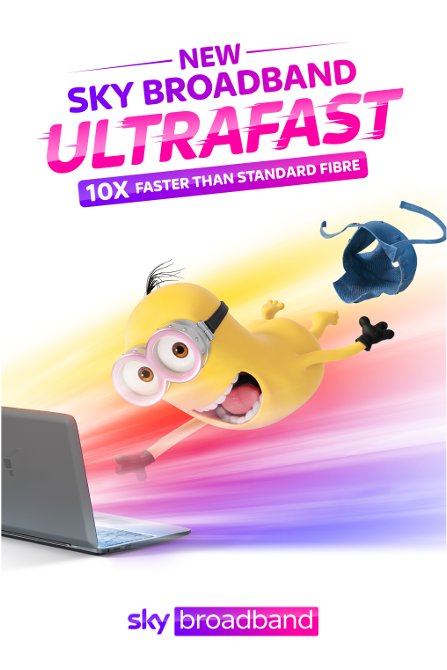 Related News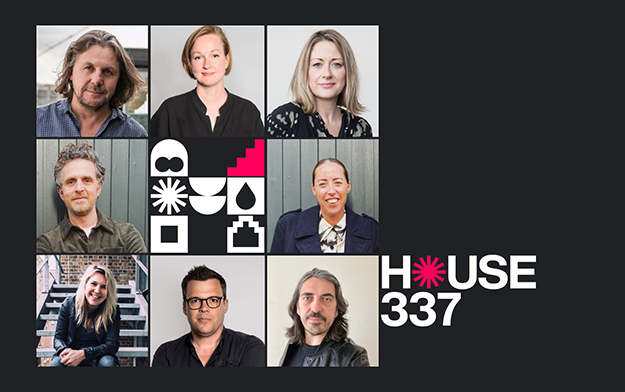 Sep. 05, 2022
House 337 will be able to offer clients specialist insight into the fashion, wellness & lifestyle areas of business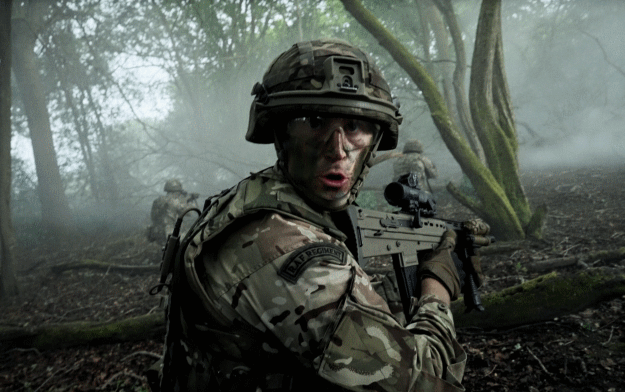 Aug. 31, 2022
The high-intensity 360-degree film offers an insight into life in the RAF
Aug. 26, 2022
Engine Creative is launching a humorous VOD and social campaign for Greene King's Ice Breaker
Latest News
Oct. 03, 2022
New integrated campaign by Mother, focuses on helping as many people as possible create a home where they truly belong
Oct. 03, 2022
Vodafone Ireland and Grey London have created a new multi-platform campaign to launch its new connected home product Vodafone GigaHome