Gerety Awards 2020 shortlist announced: Doping Creative Agency from Armenia makes the CUT
Sep. 21, 2020
The My name Is Enough campaign by Doping Creative Agency makes it to the shortlist.
Well known campaigns like Moldy Whopper, The Punishing Signal and Lacoste's Crocodile Inside all feature on the 2020 shortlist. Along with works from the UK for Britain Get Talking and Don't Die Till That Day from Thailand.
Unique in its judging sessions held around the world, more than 150 judges from 10 different countries have created this much anticipated and prestigious short-list. Due to travel restrictions this year's judging took place virtually. Locations included Melbourne, Bangkok, Istanbul, Helsinki, Buenos Aires, Berlin, London Madrid, Johannesburg and New York.
Lucia Ongay, Gerety Co-Founder says:
"With just 147 entries making this years shortlist the Gerety jury has clearly set the highest benchmark, and the subsequent winners will continue to redefine the standard to which advertising is held."
A full schedule of live panels with the jury discussing their favorite entries on the shortlist can be found across Gerety social media pages this week.
The full shortlist can be viewed here.
Related News
Jul. 27, 2020
The Gerety Awards judging commences!
Jun. 29, 2020
The final deadline for the Gerety Awards is on July 17, with winners announced later in the year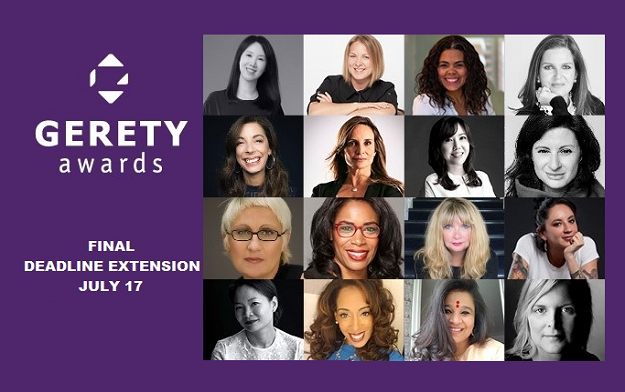 Jun. 02, 2020
A single entry is €290...
Latest News
Oct. 30, 2020
Carlsberg Group has entrusted Pathfinder 23 execution of key Global E-commerce projects.
Oct. 30, 2020
Yang Yeo, Creative Officer at Hakuhodo International, has been selected by Cannes Lions as one of five creative legends.