HONDA Moto France and DDB Paris Sign an Original and "Adventurous" Campaign
May. 19, 2020
For the arrival of the new AFRICA TWIN 2020 in dealerships, HONDA Moto France and DDB Paris sign an original and 'adventurous' campaign, far from the codes of the motorcycle sector and the maxi-trail universe.
THE STARTING POINT
For more than 30 years, the legendary AFRICA TWIN has been roaming road all over the world. From mountain passes to dune deserts, this mythical maxi-trail bike has been everywhere. Is there any place the AFRICA TWIN has never been?
THE ANSWER IS YES.
Through a series of 5 visuals, HONDA Moto France is showing the exploration capabilities of the mythical AFRICA TWIN, by building with humour this campaign on what all the bikers loving the escape have been experiencing lately. And it becomes more relevant and topical after the period of lockdown in France, the whole campaign having been imagined and sold well before.
Related News
May. 26, 2020
Designed and produced by DDB Paris, It will air on TV and digital media from the 11 to the 31 of May 2020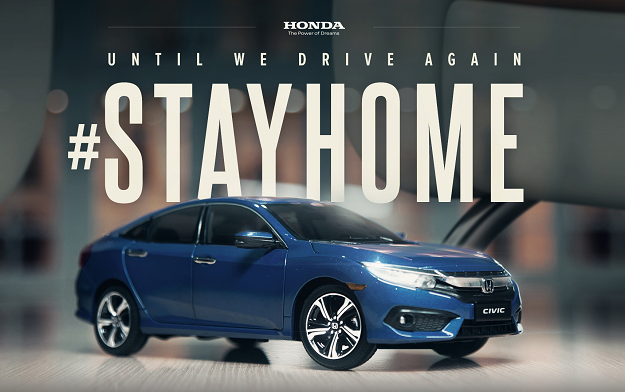 Apr. 09, 2020
To make this possible, Honda UAE together with Memac Ogilvy, Dubai used a Honda Civic miniature car.
Mar. 20, 2020
The campaign launches with a 60' hero film, as well as 30', 15' and 6' cut downs for social
Latest News
May. 26, 2020
Designed and produced by DDB Paris, It will air on TV and digital media from the 11 to the 31 of May 2020
May. 26, 2020
"Bounce" for Apple, TBWA\Media Arts Lab Los Angeles landed the top agency position in the world in the ADC Awards 2020 Global Rankings