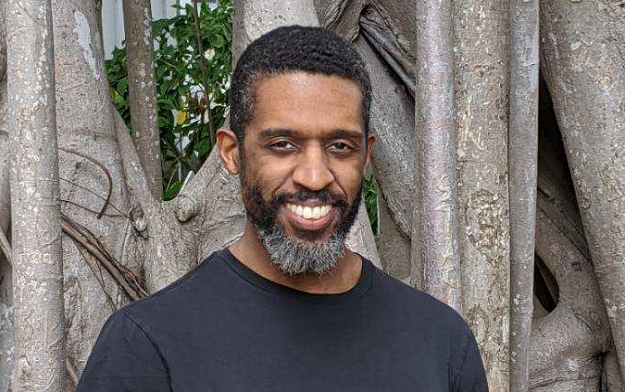 HUSH Welcomes Human Resources Leader Karl Stewart as Talent and People Manager
Mar. 10, 2021
Reflecting its renewed commitment to fostering a strong, values-driven company culture, experience design firm HUSH has welcomed dynamic human resources professional Karl Stewart as their new Talent and People Manager.
Bringing expertise from across the technology, healthcare, media, design and hospitality industries, Stewart will aid HUSH in underlining a clear vision of the organization's future amid an era of rapid change.
Stewart worked previously for exhibition and media design firm Local Projects, and as the Human Resources Manager for digital healthcare SaaS pioneer Noteworth, serving as a consultant to leadership in implementing processes such as recruiting, onboarding, culture stewardship, training and performance support. He has also worked for online luxury goods and jewelry auction house Worthy.com, WarnerMedia, and ViacomCBS to redesign and lead new employee orientation and other seminars to build core skills for employees.
Over his career, Stewart's work has consistently placed great importance on treating human differences as assets and resources within an organization. He will draw on this experience to create a measurable action plan for the health, resilience and forward trajectory of HUSH internally. He will also join their Diversity, Equity & Inclusion task force, helping to effectively catalyze the team, and support the firm's role in the design industry during a time of social unrest. A key HUSH goal is to effectively build and deeply value a diverse workforce.
Karl Stewart explains:
"What makes HUSH's work spectacular is that we take what we know to be true, and uniquely, dynamically bring that to the most interesting organizations in the world to help them tell powerful, inspiring stories. We need to ensure that we are also doing that internally, in order to also deliver it to our clients. In my work, I've found that a good way to look at 'difference' is to think of it as conflict. We can choose to look at conflict through a lens of fear, but what I find interesting is actually leaning into it and changing the frame. What if we lean into conflict to create that which is magnificently greater than our sum?"
Stewart continues:
"I want my work to help us celebrate our differences. HUSH's success is built on how well we synergize divergent opinions then layer those into expansive, brilliant, mind-shifting physical space experiences. I'm helping us to make our daily meetings, workplace and processes inclusive of various opinions, experiences, and all the other top-of-mind ways that people bring difference to work. We can become a model internally of what we want to see in the world externally, and become a magnet attracting other great folks who believe in seeing synergy in the same way."
HUSH Founding Partner David Schwarz shares Stewart's enthusiasm, adding:
"It's been said a thousand times, but businesses are about people. Our people are what creates value for our clients and the world. 2020 proved that health and safety are paramount, and authentically making systemic changes in the company's organization, culture and direction will fast-track us towards becoming the company we want to be. Black Lives Matter, social and political unrest, and the ongoing mental health and wellbeing challenges showed us that we need to be far more transparent and diverse in our approaches. But, getting there requires real expertise. Karl's track record demonstrates his unwavering dedication to these ideals, and we're so excited to have him join us as we co-create the next evolution of the company."
Related News
Apr. 20, 2021
Matt will continue to oversee external affairs and regulation
Apr. 14, 2021
Managing Partners Director X, Taj Critchlow, Karena Evans, Dean Rosen & Fuliane Petikyan
Apr. 14, 2021
He succeeds Siobhan Kenny who announced her departure from Radiocentre
Latest News
Apr. 21, 2021
'Simplicity is the best policy'
Apr. 21, 2021
Tuesday, April 27 Swedish Creativity Christina Knight, Emma Eriksson and Linda Elers