Internal Struggles Try to Break Free in Powerful Anorexia and Bulimia Québec Campaign
Mar. 01, 2023
Cossette's is launches its latest campaign for Anorexia and Bulimia Québec (ANEB).
The goal of the initiative is to raise public awareness of the various eating disorders that exist to underscore the fact that anyone can suffer from these mental health conditions, regardless of their age, gender, ethnicity, or even body type.
Richard Rochette-Villeneuve, creative director at Cossette said:
"We tried to evoke the sense of being trapped in your own body. This illustrates the pain and isolation that people struggling with an eating disorder experience. We wanted to remind folks that there's no standard profile for those who suffer from these illnesses, and that normalised behaviours like dieting or overexercising can be a trigger."
Josee Champagne, executive director at ANEB added:
"Isolation is one of the main consequences of eating disorders like anorexia, bigorexia, hyperphagia and bulimia, which can hinder diagnosis and recovery. Our mission is to provide people living with eating disorders and their loved ones with the resources and professional help they need to overcome these diseases."
The campaign will run online and in print and OOH throughout Montreal.
Related News
Apr. 12, 2023
Spot directed by Francois Lallier will run throughout Quebec on television, the web and social media
Mar. 15, 2023
The concept was to highlight the fact that not only are Sea-Doos the best way to have fun on the water
Mar. 13, 2023
Gerety Talks with Nicole Ellerton, Group Creative Director behind Cosette's call for entries campaign for the Gerety Award's. Tuesday, March 14th
Latest News
Jun. 02, 2023
Sioux & Cyranos is the Spanish agency of the year and Mamma Team is the Spanish production company of the year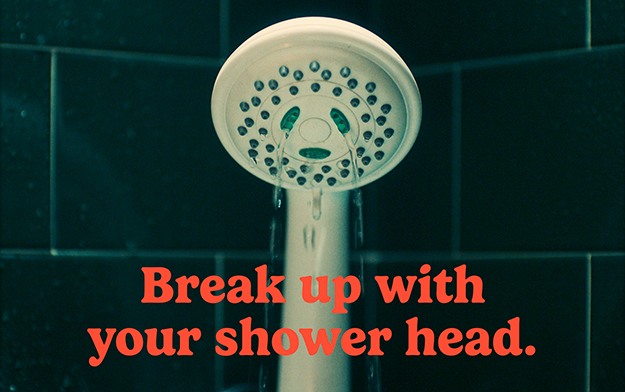 Jun. 02, 2023
British sex toy brand Love Not War is introducing "sustainable orgasms" in an influencer and social campaign by DUDE London