Logan & Sons Signs on Award-Winning Filmmaker Tom Schlagkamp
Sep. 18, 2019
Logan & Sons, the live-action division of bicoastal content creation studio LOGAN, has signed award-winning filmmaker Tom Schlagkamp to its roster of acclaimed directors. Schlagkamp brings a masterful sense of staging, scale and visceral energy to his work for some of the world's most-recognizable brands.
A lover of the electric guitar, Schlagkamp's distinctive style draws inspiration from rock and roll's thrilling and dramatic narrative arcs. He first drew international attention in 2013 winning a top prize at the Young Directors Awards in Cannes for his short film "The Rock'n'Roll Manifesto," a blood, sweat and tears ode to rock narrated by Pantera's Phil Anselmo.
The Berlin and Los Angeles-based director's advertising work for clients such as Mercedes-Benz, Adidas, Volkswagen, Samsung, McDonald's, Chivas Regal, Seagrams and Vodafone, among others, can be described as miniature dramatic films. With a background in sound, lighting and editing, Schlagkamp creates indelible, detail-rich stories that communicate the full spectrum of human emotion.
LOGAN founder Alexei Tylevich says:
"We're thrilled to add Tom to our Logan & Sons roster. Tom has an unmatched ability to blend raw emotion and high concept into striking visuals and memorable storytelling."
Tom SchlagkampSchlagkamp says:
"I'm really stoked to join a powerhouse like Logan & Sons. Every detail of filmmaking imaginable can be executed here: design, live-action, VFX. I put a lot of heart into each project, and Logan & Sons is the perfect partner."
Schlagkamp got his start in television, working on campaigns for German network RTL, and then began making short films and directing music videos. He studied at the renowned Filmakademie Baden-Württemberg and UCLA. In film school, Schlagkamp transitioned to commercial directing after earning praise for a satirical short film that took the form of a George. W Bush political advertisement.
Schlagkamp adds:
"It fascinates me to tell emotional and complex stories in such a short time."
Related News
May. 13, 2020
Tuning In Livestream replaces Radiocentre's annual flagship conference
May. 11, 2020
The collaboration is a return home for Gay Guthrey, who relocated to Austin two years ago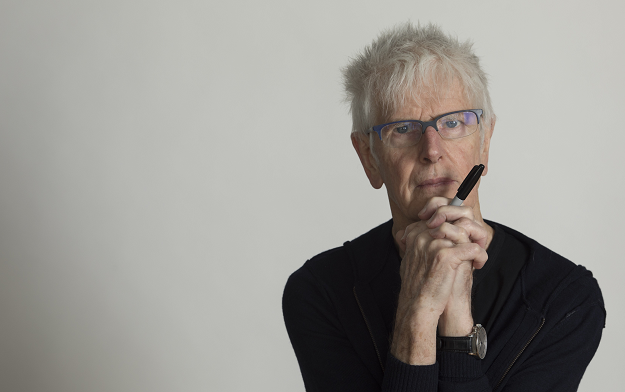 May. 05, 2020
In the new role, Isherwood will bolster existing club programs
Latest News
May. 22, 2020
"Bounce", done with Pulse Films and Framestore, was also awarded Best of Discipline in Advertising
May. 21, 2020
From an editing perspective, the challenge for Guy was to develop a narrative for the existing footage