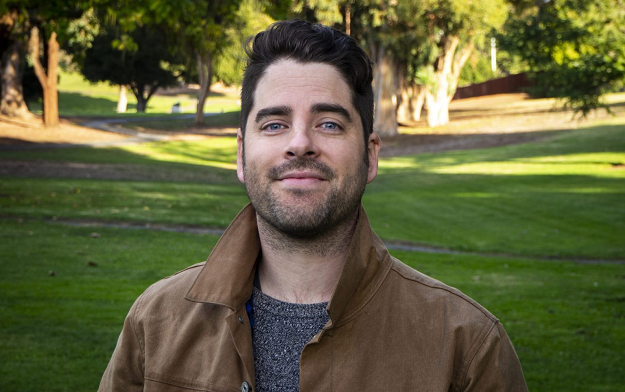 Nomad Editing Company Welcomes Commercial and Film Editor Sam Perkins
Oct. 12, 2021
Following noteworthy additions such as Executive Creative Director Chadwick Halbritter, Partners Brandon Porter and Conor O'Neill, and Senior Flame Artist Steve Morris, creative editorial company Nomad continues to grow its highly-acclaimed, award-winning roster of editing talent with the addition of Sam Perkins.
Perkins joins Nomad after spending nearly a decade developing and sharpening his cutting craftsmanship at Whitehouse Post, where he showed his promise early on by picking up first place at the AICP Camp Kuleshov Awards, a valuable barometer of rising industry talent. During his lengthy tenure at Whitehouse, Perkins subsequently collaborated on projects for global brands including Google, Facebook, Apple, Coca-Cola, Target, Infiniti, and LinkedIn. In the process, he's worked with visionary directors such as Alma Har'el and Autumn de Wilde and on high-profile spots for the Super Bowl and Academy Awards.
Now, as an integral part of Nomad's illustrious editorial roster, Perkins has found what he feels is an ideal venue in which to showcase his skills.
Perkins says:
"Nomad is a global company with a boutique feel to it. They're dedicated to the craft of editing and the talent in every department is top-tier. I'm excited to be at a company that aligns with my values and goals as an editor and can't wait to continue growing alongside this team of incredible people."
Throughout his career, Perkins has displayed his prowess in the cutting room across mediums, from commercials for many of the aforementioned premier brands to trailers and several documentaries. In fact, he considers his work on the upcoming documentary, The Flag Makers, from Oscar-winning filmmaker Cynthia Wade one of his proudest career achievements.
However, it was actually his unique background as a fencing champion that played a significant role in shaping Perkins's editorial style and approach.
He reveals:
"I spent two-thirds of my life competing in the sport of fencing, and a lot of the focus, strategy, and creativity that went into that endeavor, I've parlayed into my editing approach. For me, it's about engaging at every level of the process, focusing on the right details (big or small), strategizing on the moments that will have the biggest impact, and getting creative with my storytelling."
As he continues to hone his storytelling abilities, Perkins emphasizes the importance of staying true to yourself and your vision while also being adaptable in your work.
Perkins says:
"Stories can be told in a number of exciting ways and I've learned to adapt my style and approach in order to fuse it seamlessly with my client's visions and goals. It's a partnership, after all, and it's important that it represents us all in the best way."
Having been inspired by the directors and fellow editors he's closely collaborated with over the years, Perkins hopes to do the same for others — while making his own mark — as he begins the next chapter of his career at Nomad. For the editor, the timing couldn't be more optimal.
Perkins says:
"Nomad is entering an exciting new period of growth, and as a new editor with the company, this is a big thrill for me. I hope to make an immediate impact, continue to refine my craft, and build lasting relationships with coworkers and clients alike. I want to help enrich the company's culture and support the next generation of editorial talent."
According to Nomad Partner/Editor Brandon Porter, whose working relationship with Perkins goes back several years, the newly minted Nomad editor brings plenty of attributes that perfectly align with the company's culture.
Porter recalls:
"I've known Sam since he was an upcoming assistant editor. From the moment I met him, it was clear to me that Sam wasn't afraid to put in the work necessary to quickly become the one running a room. He's such a talented and creative guy, but more importantly, he is an all-around great person who fits into the ethos of what we have here at Nomad, and what we're trying to expand on. When he told me he had become available, we jumped at the opportunity to add him to our family."
Related News
Oct. 27, 2021
Ex CEO of Dentsu Aegis Network
Oct. 26, 2021
Acclaimed director Jack Weatherley joins Banjoman Films for commercial representation in Ireland
Oct. 25, 2021
Announcement comes on heels of several project wins
Latest News
Oct. 27, 2021
Ex CEO of Dentsu Aegis Network
Oct. 26, 2021
Nation's Urologists Warns Of The Effects Of COVID On The Penis