Non-Violence floods the 3D-printed gun market with a peaceful message
Jan. 31, 2019
3D blueprints for fully functioning firearms are spreading like wildfire on torrent sites. The non-profit organisation, Non-Violence Project Sweden aims to make it hard for people to find and download these files in their latest initiative - The Non Violence Torrent.
A gun-blueprint project started about five years ago, allowing anyone with a wifi connection and a 3D-printer to manufacture unlicensed, and untraceable, deadly weapons in their living rooms. The company that published the blueprints was forced by the U.S. Department of State to take them off of its site in early August 2018. But the harm was already done. The files have since ended up on various file sharing networks. This is something Non-Violence wants to put an end to.
With the initiative titled The Non Violence Torrent, Non-Violence has flooded torrent sites with blueprints containing a 3D-model of the organisation's symbol – the knotted gun – originally created as a memorial tribute to the legendary singer and songwriter John Lennon, after he was shot and killed outside his home in New York City. The files has also been named after the most popular make and model, which makes it near impossible for people to find and download the original files.
Behind the initiative is the Swedish creative agency Animal.
Related News
Apr. 11, 2019
New SKYN® arise™ erectile pill aims to replace stigma with style
Apr. 10, 2019
New museum installation Amsterdam's Tropenmuseum aims to make plastic waste history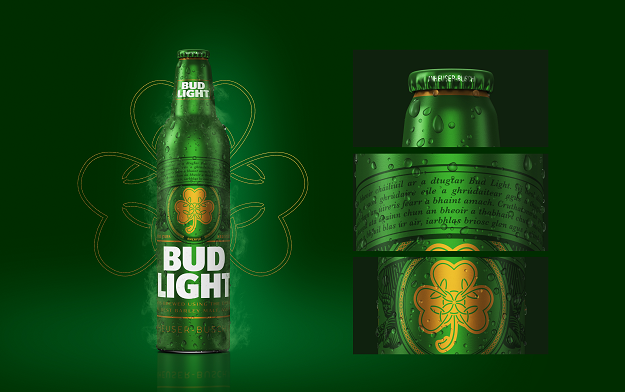 Mar. 13, 2019
The exclusive bottles are available in select bars over the St. Patrick's Day weekend.
Latest News
Apr. 18, 2019
The rebrand comes after a two-year process.
Apr. 17, 2019
FCB Chicago has been partnering with ICHV for the past four years