Peter Mostert and Zack Grant Make Motionpoem About Parkinson's
Aug. 19, 2022
Director Zack Grant and Hooligan Editor Peter Mostert recently collaborated on a short film about Parkinson's disease titled Morning Walk. The film was commissioned as part of the acclaimed Motionpoems series, and is based on Joyce Sutphen's poem of the same title. Morning Walk will also air this Fall on "Art + Medicine," a Twin Cities PBS series that explores healthcare through story, song and the arts.
Juxtaposing a euphoric morning walk with the stark realities of Parkinson's disease, the 35mm film is an intimate look into the eloquent world of Grant's mother, Debra Magid, an artist and Parkinson's survivor.
Roxanne Artesona, the film's executive producer and owner at agency Roxanneandco remarked:
'I had a shortlist of candidates to direct this film, and Zack was the only name on it. Between the emotional depth he brings as a visual storyteller, and the deeply personal connection he has to the subject matter of this film, I knew Zack would bring something special; and the stars aligned perfectly once we got Peter on board. He is an editor who makes linear storytelling look almost effortless. His choices beautifully accentuated the powerful words and visuals brought together through this film."
Grant added:
"My goal with the film, and what moved me the most about the poem, was to show that Parkinson's is not a singular diagnosis,. As the poem so perfectly states, people with PD want to be remembered 'from the inside out; seen but not pitied; considered but not treated as 'less than.' Morning Walk honors that request, equally celebrating reality and the things we do to cope with reality."
Morning Walk marks Mostert's first collaboration with Grant and Motionpoems, which has paired poets and filmmakers on more than 150 short films since its inception in 2008.
Mostert concluded:
"Zack is a shrewd filmmaker whose strong vision and personal connection to this film made it all the more powerful. He was simply a delight to collaborate with and came so prepared, which is all but a requirement when you're shooting in 35mm. Almost everything he shot made it into the cut. There was so much life and energy in the footage he captured using the analogy of the flower, which all came together so seamlessly in the edit."
Morning Walk was funded and produced in partnership with Jon Halberg, co-host of "Art+Medicine" and Director of The University of Minnesota Medical School's Center for the Art of Medicine (CFAM), an initiative is dedicated to cultivating creativity and elevating the role of the arts and humanities in medical education and practice.
Related News
Sep. 20, 2022
Campaign envelops The Farm Kitchen's Earth-loving philosophy for serving up plant-based food
Nov. 04, 2021
Conceived and directed by Director Linda Notelovitz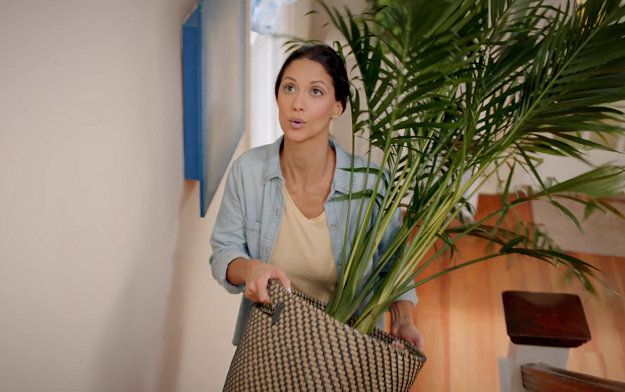 Jan. 26, 2021
The :15 spot launched on national TV, digital, and paid and organic social media channels
Latest News
Dec. 07, 2022
Scott's work has garnered international acclaim, winning awards including a Gold Clio and a Bronze Cannes Lion
Dec. 07, 2022
ESPN has garnered two gold Clio awards in animation and music and a silver in copywriting for its "One App, One Tap" spot