Rare Medium Welcomes Ayumi Ashley as Senior Colourist
Aug. 18, 2022
Boutique colour correction studio Rare Medium today announces the hire of Ayumi Ashley as Senior Colourist.
Ayumi brings over a decade of experience in the industry, notably co-founding top finishing facility Mission Film & Design in 2015. Developing an impressive portfolio, she worked with such major brands as Google, Dropbox, and Facebook, as well as leading agencies including BBDO, Goodby Silverstein & Partners, and Y&R.
From there, Ayumi moved on to Ntropic, embracing every opportunity to work with big brands, agencies, visionary directors, DPs, and chart-topping musical artists. She joins Rare Medium having collaborated on projects for Spotfiy, Hasan Minhaj spot was for Cole Haan, rather than Amazon Echo, YouTube Music starring Billie Eilish, and Rosalía. From branded content for Instagram x Latinx Heritage month infused with hazy neons, to mouthwateringly crisp spots for Budweiser, to vibrant, retro music videos for Toro y Moi, her work is consistently engaging.
A highly-regarded talent, Ayumi's craft has been screened at Sundance, SXSW and Tribeca, and her projects frequently appear as Vimeo Staff Picks. An active member of the community, she has spoken at NAB Show and is a member of both IATSE Local 700 Editors Guild and Colorist Society International.
In the year ahead, Ayumi will be playing an active role in establishing Rare Medium as a key player in colour grading. Looking to evolve alongside the company, she looks forward to using her story and aesthetic to help shape the future of Rare Medium, whilst also allowing it to shape and nurture her own work and experience in turn.
Ayumi Ashley commented:
"I've always gotten along with colourists. There's something about the kind of person the job attracts: usually quite social but also happy to keep to themselves, a strong point of view without demanding the spotlight, a certain balance of nerdiness and an easygoing attitude. Paradoxically, colour is a relatively lonely job; there isn't a lot of opportunity for colourists to collaborate or exchange ideas unless they go out of their way to do so... and it turns out that's exactly what I was seeking."
She added:
"When I was presented with the opportunity to share a roster with two colorists whom I not only utterly respect, but also love to share a meal with, it was an easy decision. Beyond the founders Fergus, Mikey, and Heath, the small but mighty staff packs a punch, and I couldn't pass up the chance to join such an exciting shop just after its initial launch."
Fergus McCall, Partner and Senior Colourist at Rare Medium, commented:
"Ayumi is an excellent colourist who has already become an integral part of the team, adding a real depth to our roster. She offers the perfect balance of creativity, experience, and personality - which we believe makes a company happy and successful. That's our main objective. We're not here to conquer the world, we're here to enjoy what we do, enjoy working with each other, and offer our clients a great aesthetic with flexible and bullet-proof technical know-how."
Mikey Rossiter, Partner and Senior Colourist at Rare Medium, added:
"We will always try to be observant of young, different, and established talent that wants to be part of our team. Central to our ethos is appreciating the complexity and breadth of visual imagery, and a technical love of the colour process. Anyone that agrees with us and wants to join a nimble, flexible, collaborative team will be on our radar."
Related News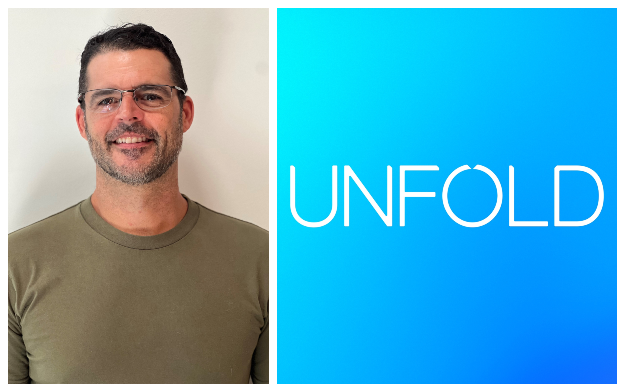 Oct. 03, 2022
Agency's first SVP Digital will report to Executive Vice President Jason Benickes
Sep. 29, 2022
Multi-award-winning creative company The-Artery is now welcoming a diversely talented group of artists and production staff
Sep. 28, 2022
Anneliese will lead the Bacardi and Rexona businesses
Latest News
Oct. 03, 2022
Lindex, a Swedish fashion company, is launching its new activation called Support Your Sisters
Oct. 03, 2022
Paint and wallpaper expert is announcing the introduction of 11 new paint shades