ROTHCO | Accenture Interactive appoints Jen Speirs as Executive Creative Director
Apr. 02, 2019
Today, ROTHCO, part of Accenture Interactive, announces the appointment of Jen Speirs as Executive Creative Director. Jen's appointment will see former ECD Alan Kelly promoted to Chief Creative Officer.
Prior to working at ROTHCO | Accenture Interactive, Australian-born Jen was Deputy Executive Creative Director at BMF Australia. A multi award-winning creative, Jen has worked on brands such as McDonald's, Carefree, Arnott's, Berlei, TAL, Bonds, BWS, UN Women and the Workplace Gender Equality Agency. Her work has won awards at NY Festivals, Clio, AWARD, Cannes, Effies, Media Federation, Caples, and Spikes Asia.
In addition, Jen has been a member of several award juries, both in Australia and overseas, including Cannes, Spikes Asia, AdFest and NY Festivals. She has also been invited to speak on her career at various events, including the Inaugural Australian 3% Conference and Cannes See It Be It.
Jen comments:
"When I look at a lot of ROTHCO's work, like JFK Unsilenced, the #takenotice breast cancer campaign on the Molly Malone Statue, Sleeping Flags – it all has that perfect combination of creativity, innovation and craft. So the opportunity to go and be a part of that, and work with the awesome people I've met so far, was far too good to say no to. I can't wait to get over there and get stuck in."
Rothco's Chief Creative Officer, Alan Kelly, says:
"I am chuffed we have poached someone as incredibly talented as Jen Speirs. I think it's a testament to the work we are doing in Rothco that we are attracting world-class talent like Jen to these shores. Jen is a super addition to the team as she is both gifted and decent, two qualities we always look for when we hire. I also may have told her that Dublin's weather is pretty much the same as Sydney's – hopefully, she hasn't fact-checked this yet. Welcome, Jen!"
Related News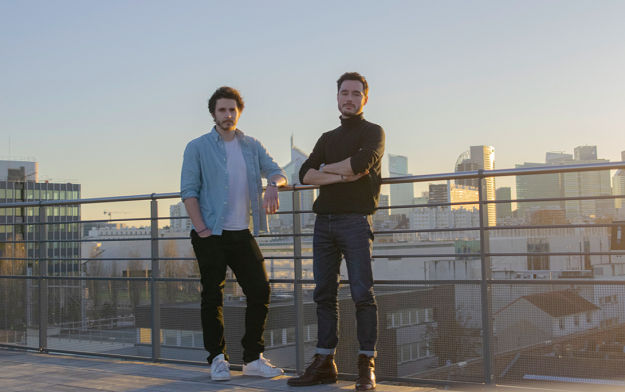 Jun. 01, 2020
Bigot and Le Coz strengthen the creative team under the leadership of Creative Directors Daniel Perez and Hervé Poupon
May. 13, 2020
Tuning In Livestream replaces Radiocentre's annual flagship conference
May. 11, 2020
The collaboration is a return home for Gay Guthrey, who relocated to Austin two years ago
Latest News
Jun. 03, 2020
Movember and In the Company of Huskies have collaborated to light up Dublin's iconic Poolbeg Chimneys
Jun. 02, 2020
The 60-second film honours the sacrifices staff...